CJ comments: Ministers Qamrul, Mozammel fined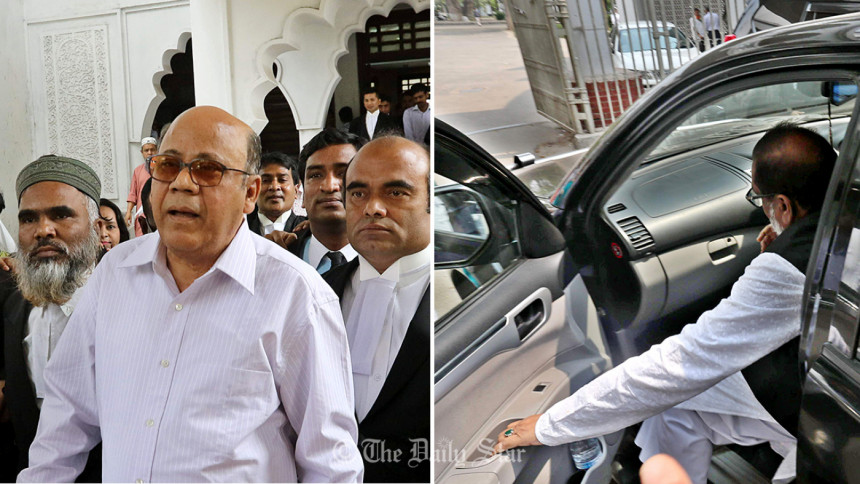 - They are fined for contemptuous statements on chief justice
- Court refuses their unconditional apology

​-They face 7-day jail if fail to pay fine in a week

-The money to be paid to Islamia Eye Hospital and Liver Foundation of Bangladesh
The Supreme Court today fined Food Minister Qamrul Islam and Liberation War Affairs Minister AKM Mozammel Huq Tk 50 thousand each for committing contempt of court by making contemptuous statements about the chief justice.

READ more: Cabinet may decide on Qamrul, Mozammel's fate

The two ministers have to pay the money to Islamia Eye Hospital and Liver Foundation of Bangladesh within seven days.
The Appellate Division said Qamrul and Mozammel will have to suffer imprisonment for seven days if they fail to pay the fine.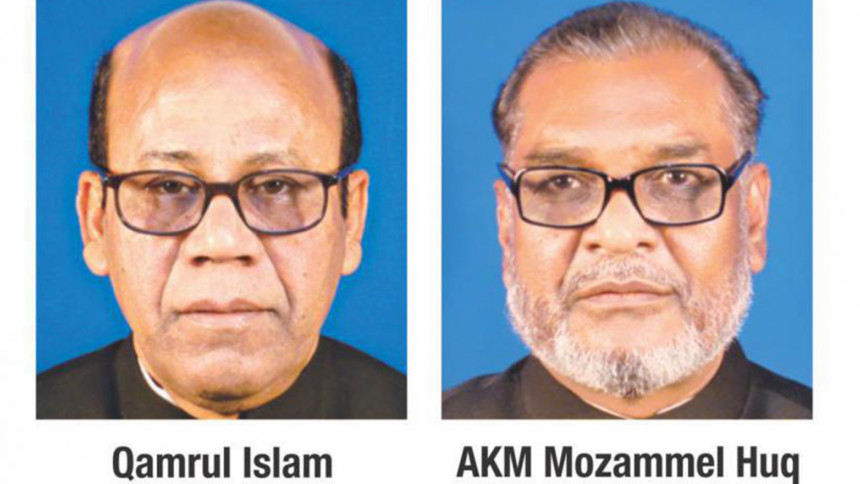 An eight-member bench of the Appellate Division headed by Justice Surendra Kumar Sinha deliverd the judgement after refusing the unconditional apology made by the two ministers.
Also READ: Qamrul asked to give fresh explanation
On March 8, a nine-member apex court bench, headed by the CJ, issued the contempt rule on the two ministers and asked them to
explain their "derogatory and highly contemptuous statements"
and appear before it.
The two ministers on March 5, 6 criticised the CJ after the CJ expressed dissatisfaction over "poor performance" of prosecutors and investigators of the International Crimes Tribunal in dealing with the war crimes case against Jamaat-e-Islami leader Mir Quasem Ali.
In his remarks, Qamrul demanded formation of a new bench to rehear the case, excluding the CJ. He also wanted the attorney general out of the hearing. Mozammel went on to say the chief justice should not be delivering the verdict in Quasem's case.
READ more: 2 ministers face contempt rule
The verdict in Quasem's case was pending when they made the comments and the SC on March 8 sentenced the Jamaat leader to death.
On March 20 court proceedings, the SC criticised both the ministers, saying
they not only undermined the chief justice but trampled the entire judiciary
by their comments.
Also READ: Qamrul offers apology to SC
The two ministers made arrogant comments and scandalised the chief justice and the judiciary, Sinha said, adding that he was doubtful whether they made such comments to influence the judgment on Quasem's appeal.
Interference in the administration of justice is a criminal contempt and committing contempt is a criminal offence like a robbery. And all these issues have been discussed in the verdict in the contempt case against daily Janakantha, he said.