Saudi 'curbs' visas for Bangladeshi single male domestic workers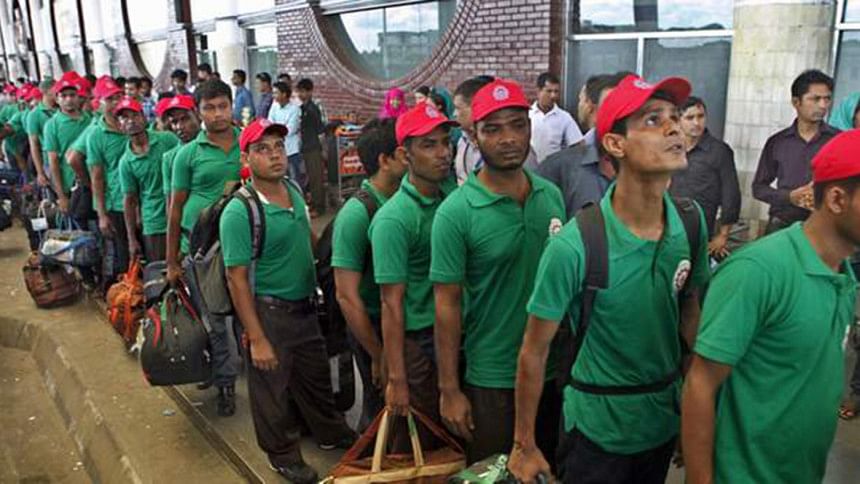 Saudi Arabia has temporarily suspended recruitment of Bangladeshi single males as domestic worker in three categories.
The recruitment of single Bangladeshi males to work as household worker has temporarily been suspended to give priority to other needed groups, said Khalid Aba Al-Khail, spokesperson of the Saudi Ministry of Labour and Social Development.
Therefore, Bangladeshi single males will not be recruited as driver, household worker, and nurse from now on, according to the ministry.
After a seven-year ban on manpower recruitment from Bangladesh, the Arab country last year decided to open its labour market for Bangladeshi jobseekers.
Dhaka and Riyadh then signed an agreement to employ domestic workers under 12 categories.
In April last year, Saudi started hiring females from Bangladesh as domestic worker. More than 60,000 Bangladeshi females found jobs until July 20, according to the statistics of the Bureau of Manpower Employment and Training.
Following the announcement, the Saudi government didn't allow Bangladeshi males to work in all sectors. Rather, it declared that males would get domestic jobs.