'Operation Hit Back' ends, 7-8 bodies inside Nasirpur hideout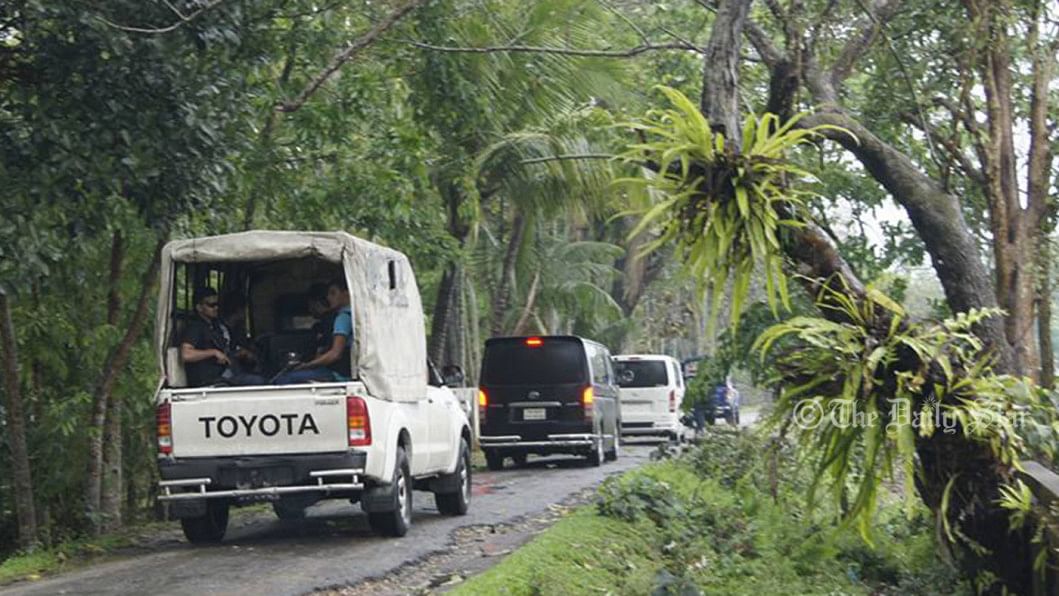 -'Operation Hit Back' ends

-Parts of 7-8 bodies found

-Dead militants are "Neo JMB" men

-Militants blow themselves off inside den

-Drone used in operation
Parts of seven to eight bodies were found scattered at Nasirpur militant den in Moulvibazar Sadar upazila, police said.
"We saw parts of at least seven to eight bodies lying scattered inside the hideout," said Monirul Islam, chief of Counter Terrorism and Transnational Crime (CTTC) unit of Dhaka Metropolitan Police.
The "militants" might have blown themselves up inside the hideout yesterday afternoon after having failed to flee the den, Monirul Islam said.
The deceased were members of "Neo JMB", Monirul further said.
He was briefing media from the spot this afternoon after concluding the "Operation Hit Back" carried out by SWAT and CTTC members there since last afternoon.
Meanwhile, at least three bodies of the militants were identified so far, said Palash Roy, residence medical officer (RMO) of Moulvibazar Sadar Hospital.
Operation at Nasirpur hideout
Earlier in the afternoon, a bomb disposal team entered the den after disposing grenades and bombs lying scattered on the floor and found the bodies.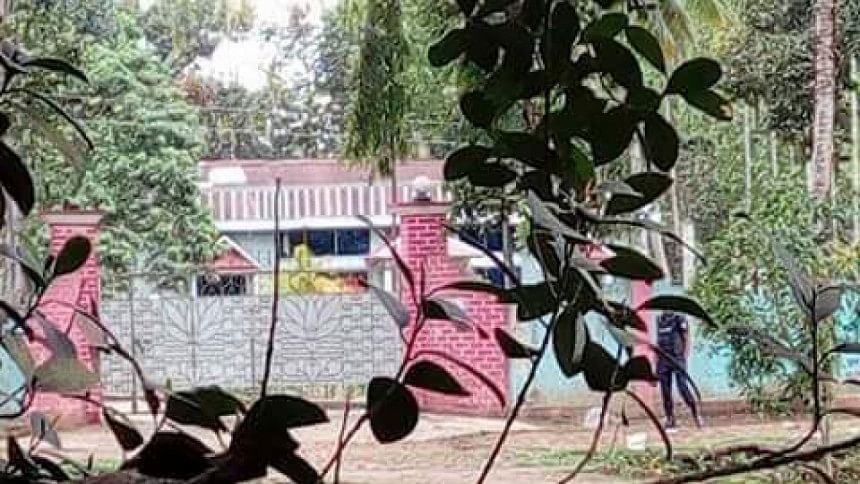 Explosions and firing were heard after SWAT team resumed the operation amid rough weather this morning.
READ more: Raid on 3 more militant dens
Our staff correspondent from the spot reports that the first explosion took place around 11:15am and another louder blast was heard at 12:58pm.
Firing continued at regular intervals since the beginning of today's operation.  Meanwhile, cops fired tear gas shells at the house around 1:10pm.
As rain pelted down, the special team of police around 10:10am entered the premises of the house, which remains cordoned off by law enforcers since early yesterday, police said.
Around 5:00am, the team tried to enter the premises but their operation was obstructed due to rainstorm, Mohammad Shahjalal, superintendent of police in Moulvibazar, told The Daily Star. 
Yesterday, the team of Special Weapons and Tactics (SWAT) started the operation around 6:30pm at Nasirpur. During the 70-minute raid, more than 300 shots were fired but police could not confirm if any of the suspected militants were neutralised.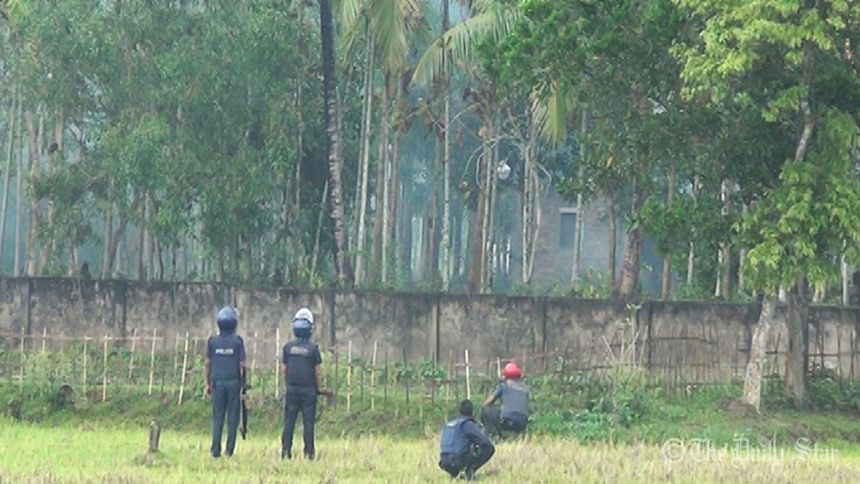 Operation at Borohat militant to resume tomorrow morning
The SWAT team will begin its next operation at the suspected militant den in Borohat area of the Sadar upazila, Monirul said at the briefing this afternoon.
Law enforcers have cordoned off the hideout since early yesterday.
Several suspected militants are believed to have holed up in the den, some 20km off the Nasirpur den. Both the houses are owned by Saifur Rahman Shakil, a Bangladeshi man living in England for 30 years, police and local sources said.