'Robber' killed in Jhenidah 'gunfight'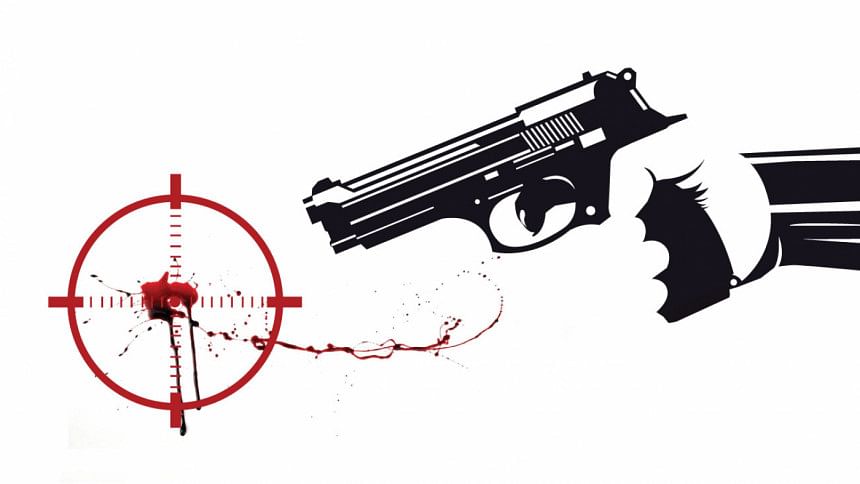 An alleged robber was killed during a "gunfight" with Rapid Action Battalion (Rab) in Harinakundo upazila of Jhenidah last night.

The deceased was identified as Amirul Islam Pancha, 44, of Bhaina village in the upazila.

A group of robbers sensing the presence of the law enforcers opened fire at Rab members at a check post at Bhaturia village.

ASP Golam Morshed, company commander of Jhenidah of Rab-6 said, last night law enforcers set up the check post at 11:30pm.  

Prompting the elite force to retaliate the "gunfight" was ensued, the ASP added.

All the robbers managed to flee the scene at one point of the gunfight. Except for Amirul, whose dead body was recovered from the spot, the Rab official said.

A shutter gun and two rounds of bullets were recovered from the spot.

The deceased was wanted in 13 cases in different police stations in the country, the Rab official added.