Plea seeks gazette for making Road Transport Act effective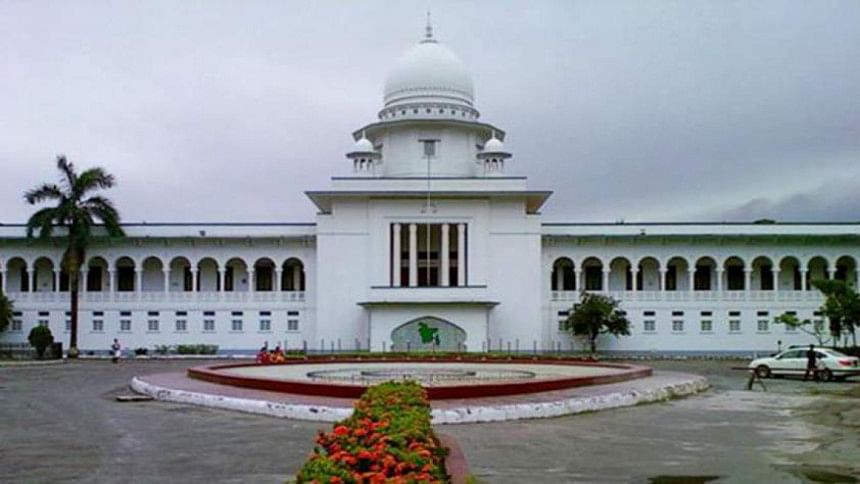 A rights organisation today filed a writ petition with the High Court seeking its directive on the government to make the Road Transport Act 2018 effective through issuing a gazette notification immediately.
Human rights and peace for Bangladesh submitted the petition also challenging the inaction of the authorities concerned of the government to issue a gazette notification for making the law effective.
Petitioners Lawyer Advocate Manzill Murshid told The Daily Star that the High Court may hold hearing on the petition tomorrow.
The rights organisation on April 10 sent a legal notice to the government to make the Road Transport Act-2018 effective through issuance of a gazette notification within the next seven days.
The Road Transport Act was passed by the parliament and a gazette notification was published on October 8 last year containing the act.
According to a provision of the law, the government has to issue another gazette notification to make the law effective, but the government is yet to issue any such gazette notification, he said.
The bill on the Road Transport Act has been passed in order to ensure people's safety and life security on road as well as to ensure the accountability of the people involved in road transport sector; particularly that of the bus and truck drivers, helpers, owner, and their associations, he added.
The legal notice was sent to the secretaries of the Cabinet Division, president, prime minister, Ministry of Public Administration, Ministry of Law, Ministry of Home and Road Transport and Bridges Division.