Revenue collection target high but achievable: Muhith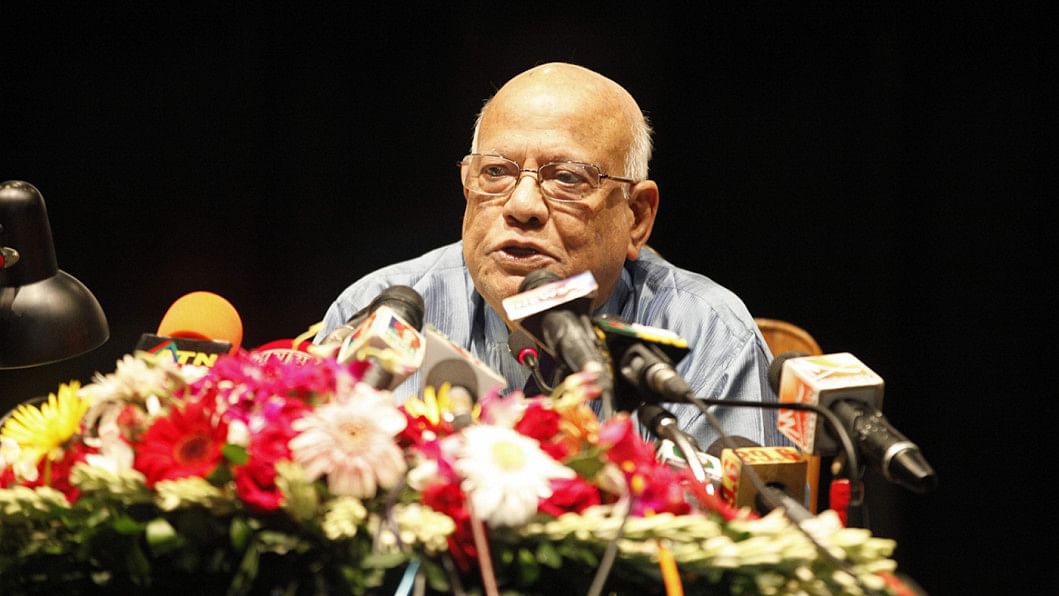 Finance Minister AMA Muhith today said the revenue collection target of the proposed for fiscal 2015-2016 is high, but achievable.
While unveiling budget in parliament yesterday, the finance minister said Tk 176,370 crore revenue will be collected by NBR in fiscal 2015-16.
Responding to questions from reporters at a post-budget press conference in the capital, Muhith said that the high target has been set to break the 7 percent "GDP barrier".
"The National Board of Revenue (NBR) has been prepared to work towards achieving the proposed target," he said in the press conference.
"We have enough capacity to collect Tk 200,000 crore revenue in fiscal 2015-2016," said Md. Nojibur Rahman, chairman of NBR.