Salvage operation begins in Shela 40 days after cargo sinks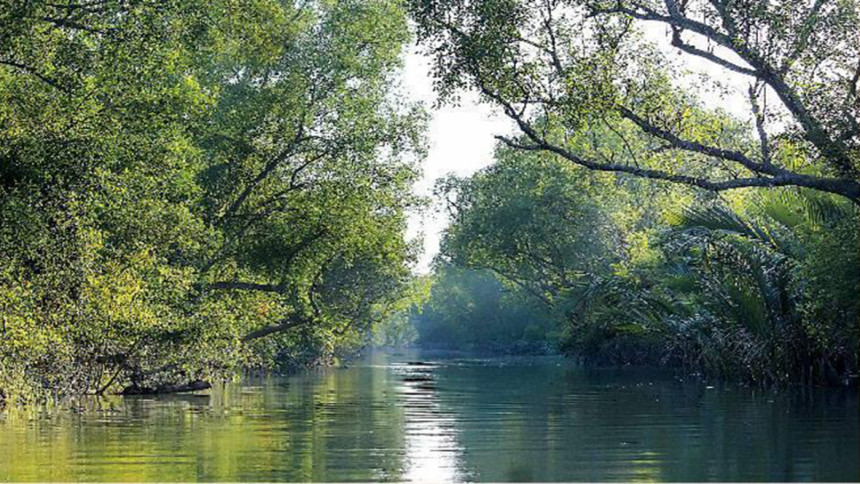 Forty days after a coal-laden cargo vessel sank in the Shela River at Harintana point of the Sundarbans in Mongla upazila, the owner of the vessel begins salvage operation today.
Primarily, a 15-member team started removing the coal from the inside of the cargo with the help of water pumps.
Later, once the sunken cargo is unloaded of coal it will be lifted with the help of a salvage vessel.
The whole process can take about a month to be completed, said the rescuers.
Chandpai station officer of Sundarbans East Zone Gazi Matiur Rahman said the coal from the sunken vessel has already spread across a large area of the Sundarbans through tidal waves, putting the flora and fauna at risk.
He said the amount of damage would be calculated after examining the coal and water samples.
The coal-laden cargo vessel, 'MV Sea Horse-1', sank in the Shela River in Harintana area of the Sundarbans in Mongla upazila on March 19 this year when it collided with some parts of another vessel that sank at the same spot several years ago.
However, all the 14 crew members of 'Sea Horse' managed to swim ashore after the incident.
Earlier on December 9, 2014, a tanker carrying some 3.58 lakh litres of furnace oil capsized in the Shela River which created massive and long lasting environmental damage to the coastal ecology of the Sundarbans.