RU professor Rezaul murder verdict May 8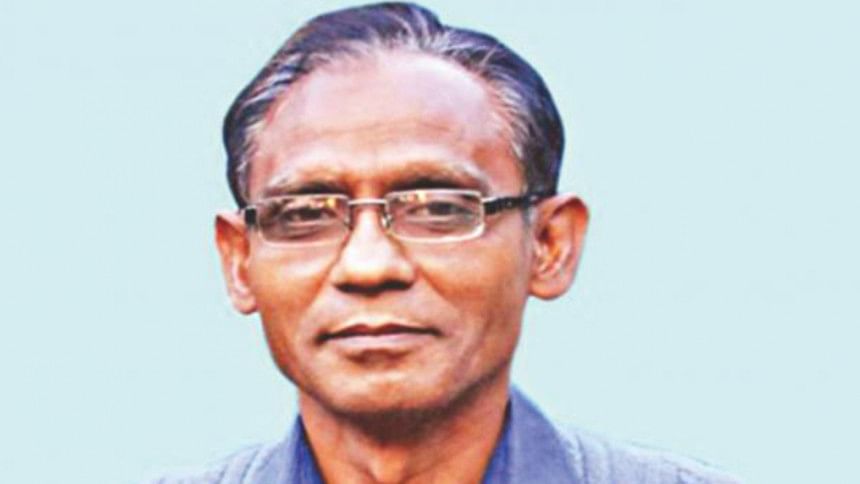 A Rajshahi court will deliver the verdict of Rajshahi University Professor AFM Rezaul Karim Siddiquee murder case on May 8.
Judge of Speedy Trial Tribunal Shirin Kabita Akhter fixed the date this afternoon after hearing closing arguments of both the prosecution and defence.
Prof Rezaul was stabbed to death when he was walking to catch a university bus at Shalbagan in Rajshahi city on the morning of April 23, 2016.
He was a victim of the targeted killings orchestrated across the country by militants, police said soon after the incident.
Earlier in November, 2016, detectives submitted a charge sheet against eight militants of banned militant outfit Jama'atul Mujahideen Bangladesh (JMB).
Among the accused, Shariful Islam, an RU English department student, is still absconding. Using a codename of Khalid, Shariful was found responsible for planning the killing, according to the charge sheet.
Three others accused were killed in "police raids" and "gunfights".
Khairul Islam Payal alias Badhan was killed during the raid on July 1, 2016 at Holey Artisan Bakery in Dhaka, and two others -- Nazrul Islam alias Bike Hasan and Tareque Hasan Milu alias Osman, were killed in "crossfire" in Rajshahi and Bogra.
Other accused – Polytechnic institute student Maskawath Hasan Sakib alias Abdullah, RU crop science department student Rahmatullah, Abdus Sattar and Sattar's son Ripon -- gave confessional statements in the case.
Badhan, Nazrul, Osman and Sakib directly took part in the killing while Shariful and four others planned and abetted them.
The speedy trial tribunal began hearing argument in the case on Monday after completing recording depositions of prosecution witnesses.