RU Prof Rezaul Murder:8 JMB men charged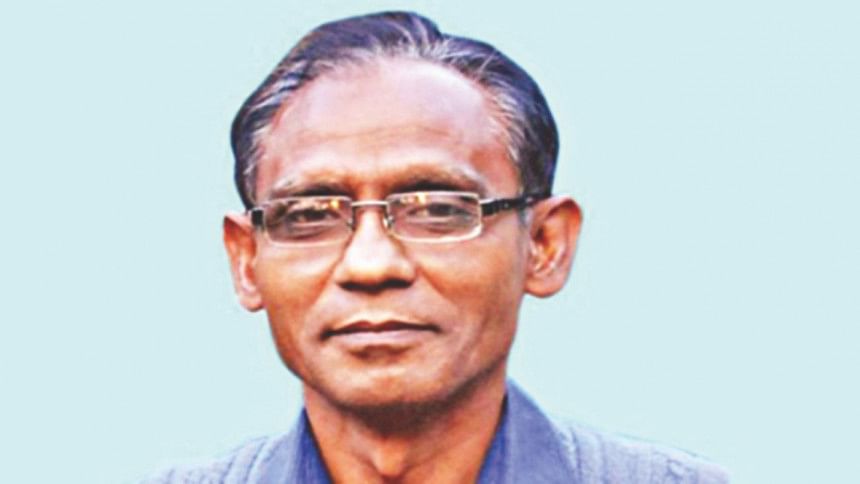 Detectives submitted a charge sheet yesterday against eight militants of banned outfit Jama'atul Mujahideen Bangladesh (JMB) to a court in Rajshahi University Prof AFM Rezaul Karim Siddiquee murder case.
One of the accused, Shariful Islam, an RU English department student, from Sripur of Bagmara upazila, is now absconding. Codenamed Khalid by the JMB, he was found during an investigation to have "planned the killing and played the lead role in coordinating it".
Khairul Islam Payal alias Badhan, killed during the raid on Holey Artisan Bakery in Dhaka, and two others -- Nazrul Islam alias Bike Hasan and Tareque Hasan Milu alias Osman, killed in "crossfire" in Rajshahi and Bogra, were also involved in the murder.
The other accused -- Maskawath Hasan Sakib alias Abdullah, RU crop science department student Rahmatullah, Abdus Sattar and his son Ripon -- gave confessional statements in the case. 
The Daily Star collected copies of the statements.
The chief metropolitan magistrate of Rajshahi will hold the hearing on the charge sheet tomorrow. 
The trial will be held against five accused as three others are dead, said Inspector of the Detective Branch of police in Rajshahi Rezaus Sadik who investigated the case.
Of the accused, Shariful, Badhan, Nazrul, Osman and Sakib directly took part in the killing while three others abetted them.
Prof Rezaul was killed on the morning of April 23 when he was walking to catch a university bus at Shalbagan in the city.
He was a victim of the target killings orchestrated across the country by militants, said the police official.
That morning, Badhan first stabbed Rezaul from behind, and as he fell on the ground, others closed in on him and hacked him with machetes until his death, according to the confessional statement of Sakib, of Shibganj in Bogra.
Nazrul drove two of the killers on a motorcycle to the scene. He was later killed in a "gunfight" in Rajshahi city on July 2. Osman, of Joypurhat, was killed in another "gunfight" on June 7.
The killers of Rezaul used to meet at Govindaganj of Gaibandha.
Sakib went to Govindaganj on April 16 after Osman texted him to go there using an android app called "threema".
By a black coloured Discovery 135mm motorcycle, Sakib and Osman went to Rajshahi with three machetes and met Shariful, Nazrul, and Badhan who took the motorcycle and machetes and asked Sakib to stay at the house of Abdus Sattar and his son Ripon.
The decision of killing Prof Rezaul the next morning was cancelled around 8:00pm on April 16.
Six days later, Shariful asked Sakib to go to Rajshahi again through a text message.
Sakib reached the Bhadra intersection of Rajshahi city by the motorcycle around 6:30am the next day and handed the vehicle over to Nazrul.
Nazrul took along Shariful and Badhan on the motorcycle and told Sakib to go to Shalbagan by an auto-rickshaw.
At Shalbagan, Sakib saw Nazrul standing by the motorcycle while Shariful and Badhan was waiting at the road that goes to the house of Prof Rezaul.
Soon Rezaul appeared. He was walking towards them with a bag slung from his shoulder.
Badhan and Shariful walked towards their target and went past him.
Badhan then pulled out a machete tucked under his clothes and stabbed the professor from behind. The next blow came from his department student Shariful.
Nazrul at the time rebuked Sakib for standing idle. At this, Sakib took a machete from Nazrul and hacked the professor to confirm his death.
Nazrul collected the machetes and went away by the motorbike with Shariful and Badhan.
Sakib, Sattar, Ripon and another RU student Rahmatullah are now in jail.