4 get death penalty for Kamrangirchar murder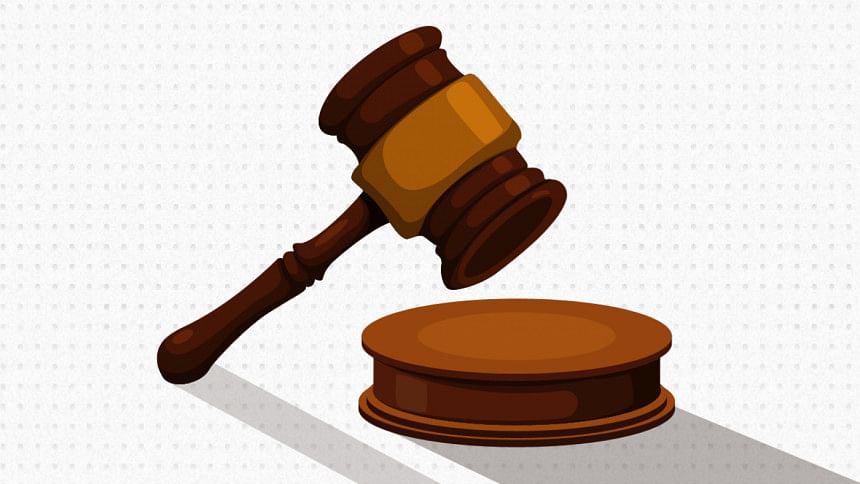 Speedy Trial tribunal-1 today awarded death penalty to four people for killing one Monir Hossain and cutting the dead body into seven pieces in 2013.
The convicts are -- Md Anwer Hossain Mollah , Md Sharif  Matbor, Monir's ex-wife Shorna Akhter Kakoli and Ibrahim Khalil.
Judge Abu Jafar Md Kamruzzaman of the tribunal passed the order in presence of Anwer and Shorna who are in jail now.
Two other convicts Sharif and Ibrahim are absconding.
The victim was a resident of Munshihati village under Kamrangirchar thana of Dhaka. On April 17, 2013, he was abducted and later killed by the convicts. To hide their crime, the convicts cut the victim's body into seven pieces and dumped the pieces in different areas.
Later on April 28, police recovered the pieces of the victim's body from different places.