Punish molester of PUST student
Protesters block Dhaka-Pabna highway to press for the demand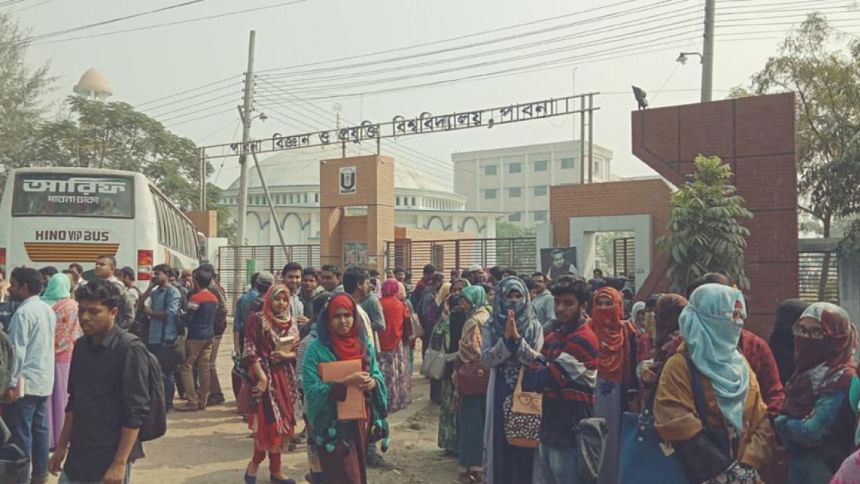 Students of Pabna University of Science and Technology (PUST) blocked Dhaka-Pabna highway in front of the campus yesterday demanding exemplary punishment of an alleged stalker who harassed a female student of the university on Friday.
Following a case filed by the university administration, police arrested accused Asif Iqbal Chinmoy, 28, son of Amirul Islam of Radhanagar area in the town, on Friday night, said Sadar Police Station OC Md Obaidul Haque.
Asif used to stalk the victim who stays at 'Jhorna Mess' in the area. Asif is the nephew of the mess owner, said Dr Pretom Kumar, proctor of the university, quoting the victim.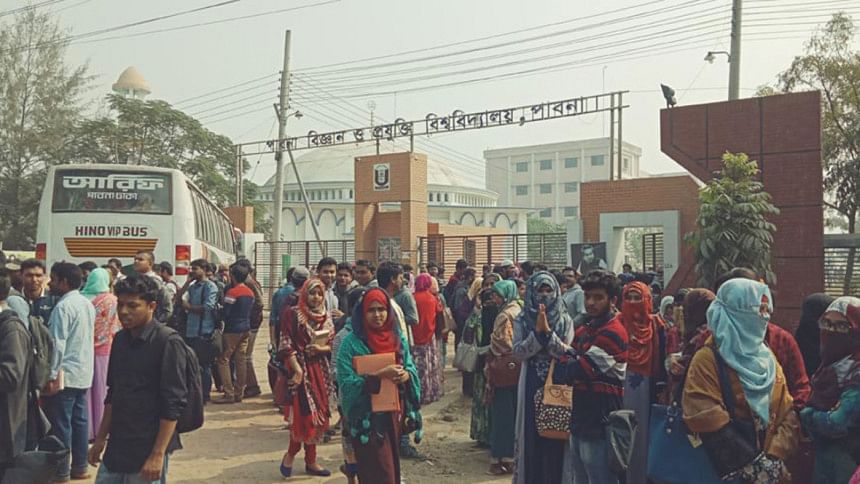 On Friday evening, Asif entered the mess and confined the female student to a room and molested her.
Hearing screams, other boarders of the women's mess rushed to the spot, rescued the girl and informed the university administration about the incident.
Many female students live at messes as Sheikh Hasina Hall, the lone female students' dormitory at the university, does not have adequate seats, said the students.
As the news of harassment spread, fellow students blocked the highway for about two hours from 11:00am yesterday, causing tailbacks with several hundred vehicles stranded on both sides of the road.
They withdrew the blockade following an assurance by the administration of taking strict action against the culprit.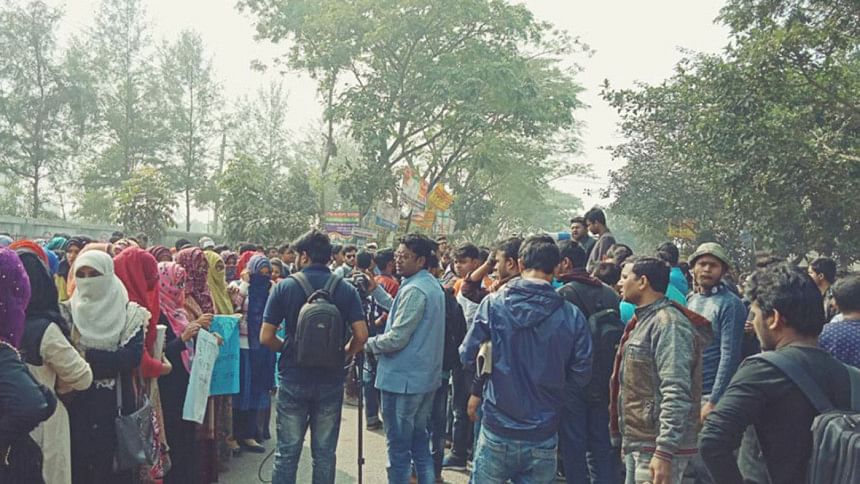 Harassment of female students by local spoiled youths is a regular incident, but the university administration failed to take action against the culprits, said the aggrieved students.
"We have no security in the mess. We are too scared to protest harrassmenht," said a female student seeking anonymity.
The proctor said over 1800 female students study at the university, but the female dormitory can accomodate only 250.
"Although we have little to do outside the campus, we always visit the messes and inquire about the students. A 10-storey female dormitory will be constructed soon and then the problem will be resolved,"  the proctor said.