Evidence found against 19 Cox's Bazar war crime suspects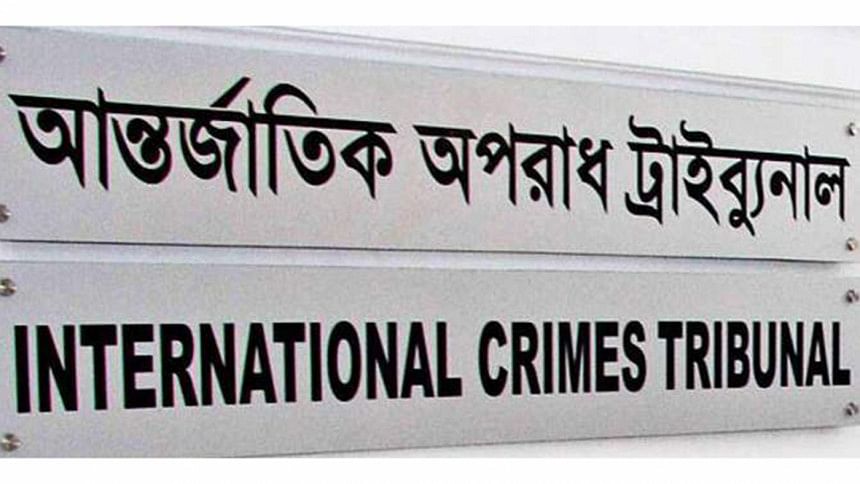 The investigation agency of the International Crimes Tribunal today claimed to have found "sufficient evidence against 19 war crimes accused" from Cox's Bazar.
They were allegedly involved in the killing of at least 94 named and many unnamed persons in Maheshkhali upazila of the district during the Liberation War in 1971, Abdul Hannan Khan, the agency coordinator, told reporters at its Dhanmondi office.
Sanaul Huq, a senior member of the agency, said the investigation officer of the case found involvement of 20 people in this killing but they are implicating 19 as one of them died during the investigation.
The accused were involved mainly in Muslim League and Nezam-e-Islami, the two anti-liberation political parties, he said adding that they joint Peace Committee, Razakar and Al-Badr Bahini after the beginning of the Liberation War and committed crimes including murder, torture, looting and arson.
"We have found sufficient evidence over their involvement in the war crimes and will submit the probe reports and others documents to the prosecution today for next proceedings," Sanaul said.
Salamat Ullah Khan, 77, Moulovi Zakaria Sikdar, 78, Md Rashid Mia, 83, Oli Ahmad, 58, Jalal Uddin alias Jalal Ahmed, 63, Moulovi Nurul Islam, 61, Md Saiful alias Sabul, 53, Momtaz Ahmed, 60, Habibur Rahman alias Habib Munshi, 70, Moulovi Amjad Ali, 70, Abdul Mazid, 85, Badsha Mia, 73, Osman Gani, 61, Abdus Shukur, 65, Md Zakaria, 58, Md Jinnah alias Jinnat Ali, 58, Moulovi Jalal, 75, Abdul Aziz, 58.
However, the investigation agency did not disclose the name of another accused on investigation ground.
Six of them --  Salamat, Rashid, Nurul Islam, Badsha, Osman Gani, Jinnat Ali -- are in jail now.
Probe report on 2 Kishoreganj 'war criminals' submitted
The agency today handed over to the prosecution a probe report on against two persons of Kishoreganj.
Hari Devnath, the investigation officer of the case, submitted the 439-page document to Prosecutor Tureen Afroz at the chief prosecutor's office around 9:30am.
Yesterday, the agency said it had completed its investigation against Syed Mohammad Hussain alias Hossain, 64, and Muhammad Moslem Pradhan, 66, in war crimes committed in Kishoreganj during the 1971 Liberation War.
They were involved in the killing of at least 63 people in Nikli and Kishoreganj sadar upazilas, the agency's coordinator Abdul Hannan Khan told journalists at its Dhanmondi office yesterday.
They were also allegedly involved in the abduction and confinement of at least 11 people and looting and torching of at least 250 houses there between mid-August and November 26, he said.