President accepts BSMRSTU VC's resignation letter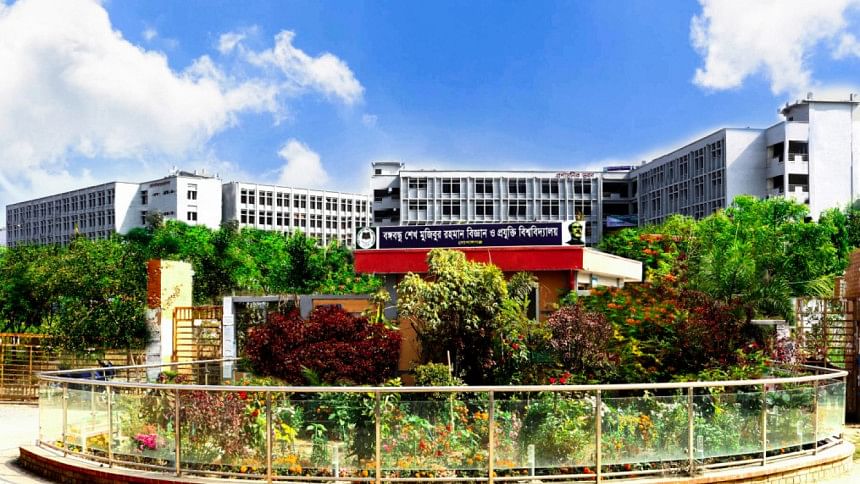 President Abdul Hamid, also the chancellor of Bangabandhu Sheikh Mujibur Rahman Science and Technology University (BSMRSTU) in Gopalganj, accepted the resignation letter of the university's Vice Chancellor Khondoker Nasiruddin with effect from September 30.
However, President Abdul Hamid also appointed Prof Dr Md Shahjahan of Electronics & Telecommunications Engineering (ETE) Department of the university to discharge the routine duties of the VC until the appointment of a new VC, M Sohrab Hossain, senior secretary of Primary and Mass Education, confirmed The Daily Star today.
The resignation letter was accepted on October 7, seven days after the VC resigned from the post amid student protest.
An official order reached to the university today in this regard.
On September 30, VC Prof Khondoker Md Nasiruddin resigned, a day after an UGC probe found evidence of irregularities and corruption against him.
The VC stepped down amid student protests on the campus since September 18 for his removal from the post.
Nasiruddin was appointed the VC in February 2015. The university now has 8,000 students, according to the UGC.
The students alleged that the VC was involved in corruption in recruitment of some teachers and employees.