5th UP polls: Vote counting begins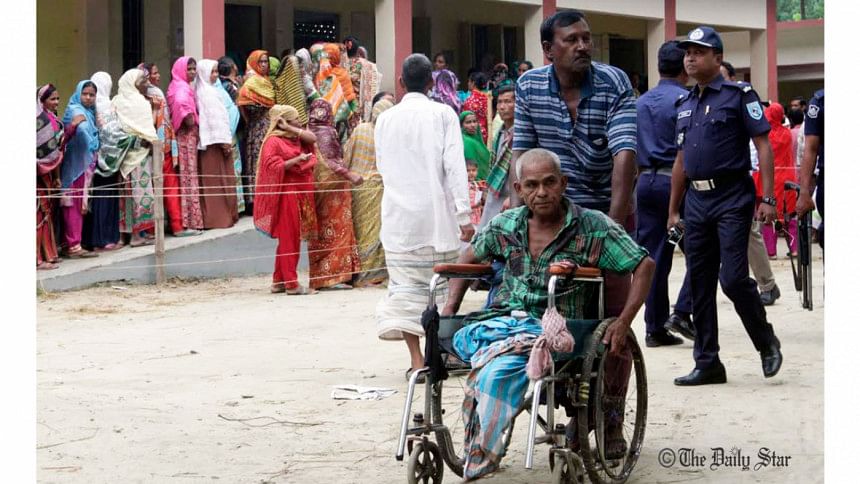 Vote counting has begun in the fifth phase of the Union Parishad (UP) elections in 717 unions of 47 districts today.
The voting started at 8:00am and continued till 4:00pm without any break.
Out of the 717 unions that have gone to polls today, AL chairman nominees have been elected uncontested in 41 unions. The BNP could not field candidates at around 100 unions, according to EC statistics.
At least 20 people have been killed in poll-related violence since May 9 across the country, sparking panic among voters.
Polls to around 725 UPs were held in the first phase, 639 UPs in second, 615 UPs in third and 703 UPs in fourth phase on March 22 and 31, April 23 and May 8. A total of 724 unions will go to polls on June 4 in the sixth and final phase.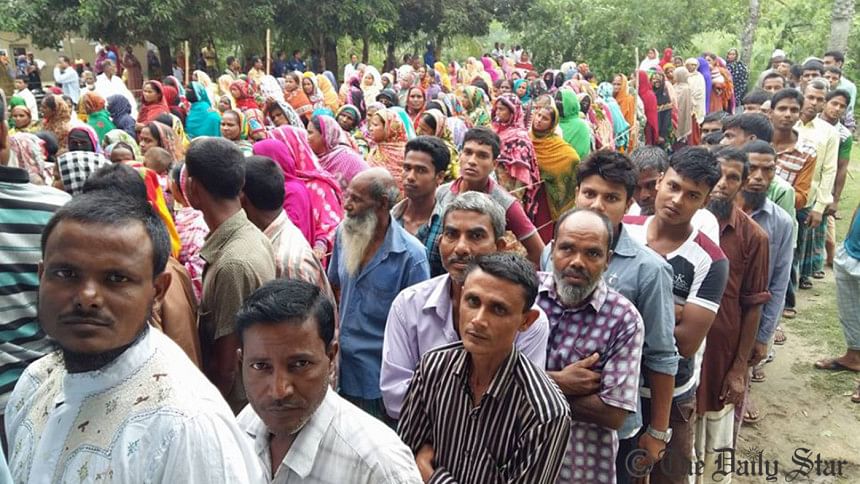 Despite the violence and irregularities, no significant measures have been taken either by the Election Commission or the political parties to check them.
The EC, however, expressed satisfaction over the law and order, saying that the previous polls were "peaceful except for some stray incidents".
Elections to around 2,600 UPs have already been completed in four phases. Of them, AL chairman nominees have won in around 1,795 unions, BNP candidates in 238, while the aspirants of other political parties and independent candidates in the rest, according EC and media reports.