PM reshuffled cabinet for quality work: Quader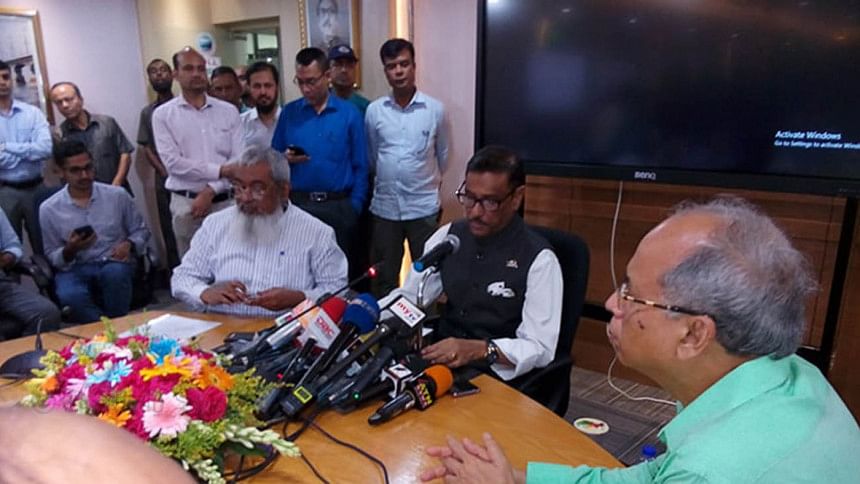 Prime Minister Sheikh Hasina reshuffled the cabinet to ensure quality work, Road Transport and Bridges Minister Obaidul Quader said today.
"The premier made the reshuffle to ensure good coordination, speed and quality of work," he told journalists in a briefing at bridges division.
He was referring to reshuffle introduced to the cabinet yesterday, where power of two ministers were curtailed and two state ministers increased.
READ MORE: PM tweaks cabinet
"Reshuffling cabinet portfolios is a usual practice. Such changes are made in every country when necessary," Quader added on the issue.
Quader, the general secretary of Awami League, back from Singapore after two months of treatment, also touched on the issue of BNP finally deciding to join the parliament.
"It is their internal issue, we won't comment on it. But, Mr Fakhrul should have joined the parliament to deliver their (BNP) statement," he said.
Also casting light on the recent issue of infighting inside Bangladesh Chhatra League, the student wing of ruling Awami League, he said: "As I was abroad, I have no insight."
He said, he will disclose further information after inquiring about the issue internally.