PM Hasina may visit Saudi Arabia soon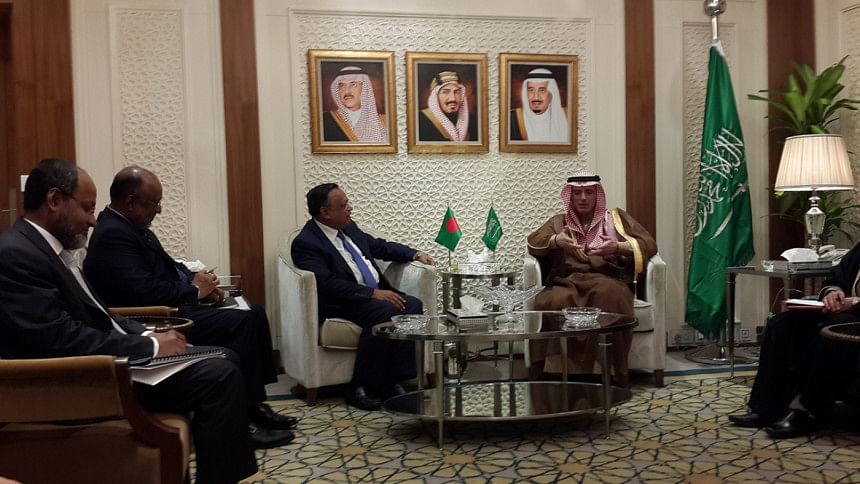 Prime Minister Sheikh Hasina might be visiting the Kingdom of Saudi Arabia soon – sometime between March and May.
Bangladesh Foreign Minister Abul Hassan Mahmood conveyed the message to his Saudi counterpart Adel bin Ahmed Al-Jubeir, a foreign ministry press release said today.
The visit comes on the heels of Saudi Arabia reopening its door to Bangladesh workers and the country launching an "anti-terror" military coalition where Hasina's government joined readily.
Saudi Foreign Minister Al-Jubeir emphasized on the brotherly relation between the two countries and said Saudi Arabia is keen to receive Prime Minister Hasina.
The two ministers held bilateral talks and exchanged views on regional and international issues of mutual interest in a meeting that took place in Riyadh yesterday.
The Saudi minister also lauded Bangladesh's role in his country which is contributing to economic development of both the nations and agreed for further cooperation in recruiting more workers.