Padma, Mahananda continue to swell in north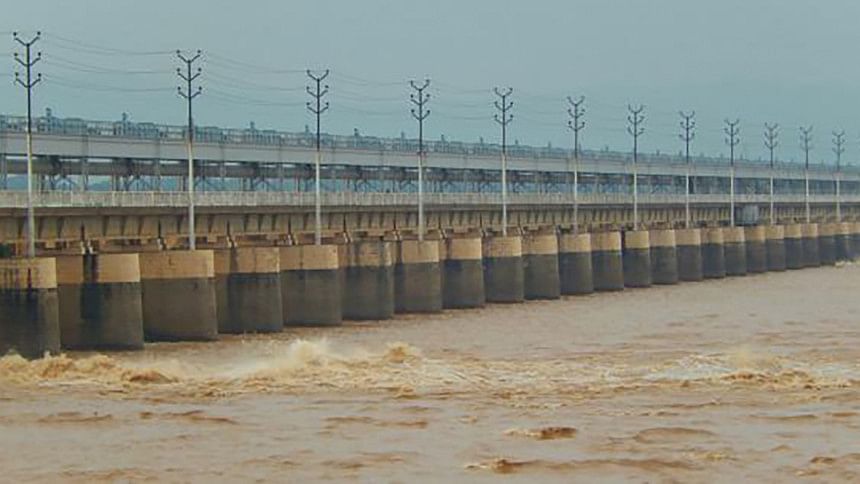 The Padma and Mahananda rivers continued to swell in Natore and Chapainawabganj districts after India opened all the gates of the Farakka barrage following flood in Patna and 12 other districts, inundating new areas.
The water level of the Padma almost touched the danger level at Hardinge point in Natore on Tuesday morning. The water was flowing 45cm below the red mark at Charghat point.
Meanwhile, the swelling water submerged 18 chars under three unions of Lalpur upazila in the district, rendering about 3,000 families homeless.
New areas were inundated in Chapainawabganj as the water level of the Padma and Mahananga continued to rise.
Sources at the local office of Bangladesh Water Development Board said the Padma water level rose by 15cm while that of Mahananda by 24cm in the last 24 hours till Tuesday morning.
However, both the rivers are still flowing below the danger level. They were flowing 41cm and 34cm below the red mark respectively in the morning.
According to the Times of India, the Centre opened all the gates following a request from Pataliputra MP Ravi Shankar Prasad.
Ravi Shankar Prasad contacted Union minister for water resources and urged him to ensure that 119 gates of the Farakka barrage were raised to prevent floods in Patna and 12 other districts, sources close to Prasad said, adding the Union minister would reach Patna on Monday night.