'Coronavirus: Padma Bridge project may be affected if situation continues'
Says Obaidul Quader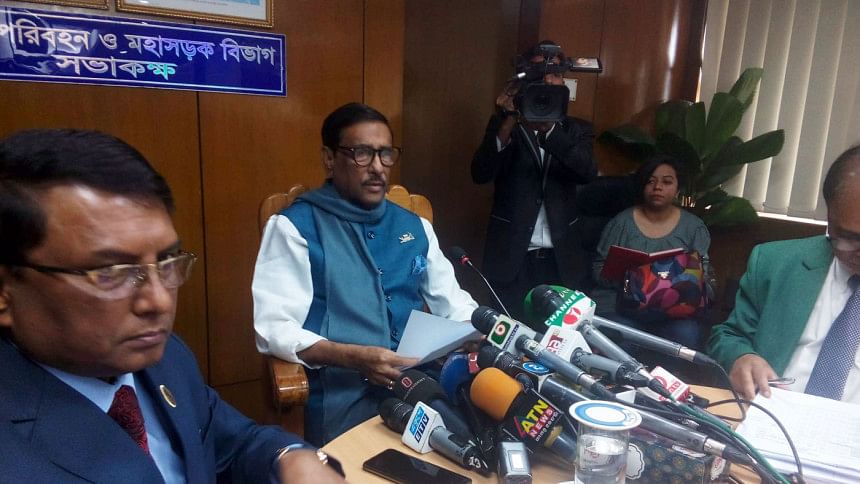 The construction of Padma Bridge will be affected if the coronavirus situation does not improve within the next two months, Road Transport and Bridges Minister Obaidul Quader said today.
At least 300 of the 980 employees from China are currently on leave, owing to the ongoing coronavirus situation, the minister said during a press briefing at his ministry today.
"Padma Bridge construction will not be affected if this situation continues for the next two months, but any longer than that and there will be some impact," said Quader.
He held a meeting with the chief of different agencies at his ministry before briefing the media in this regard.
The novel coronavirus -- the seventh strain of the virus -- was first detected in China's Wuhan city in December. At least 427 people have died with more than 20,500 confirmed cases around the world.