Opinion: Inspiring case of surrendering duty free car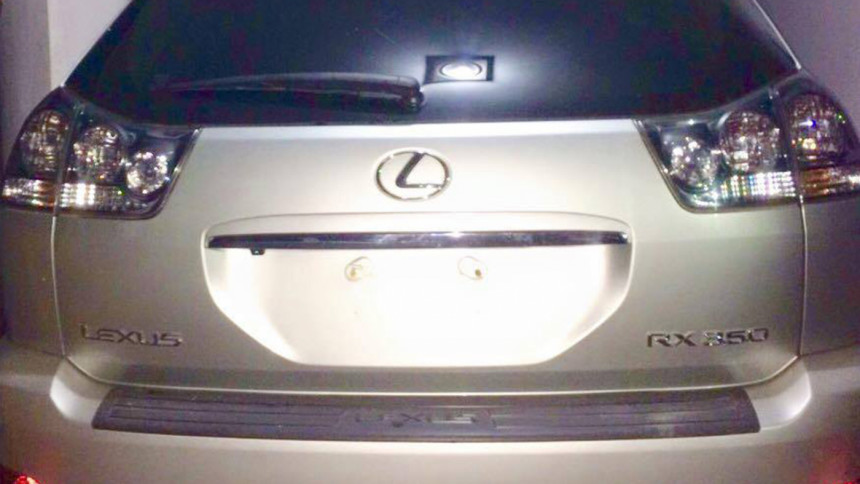 In the last two months, two news stories on tax dodging of luxury vehicles came out in The Daily Star. One story talked about the cunning act of a tax dodger, and the other mentioned an "unusual" person who has surrendered his Lexus SUV because he could not pay the tax that piled up over the years.
The unusual person, as reported today, is a British Bangladeshi, currently a foreign investor in Sylhet. He made the news upon leaving his Lexus car with the Customs Intelligence office last night along with an anonymous letter.
"I brought this Lexus car under Carnet De passage facility for my personal use in 2011. I thought I could renew the car. But I did not get any assistance from the government in this regard," said the letter.  
"Hence, the tax and duty money of this vehicle went out of my hands. I could not pay them. Now, I am surrendering my vehicle to you out of respect for law."
Carnet de passage is a permission given to any foreigners for using cars, brought from abroad, for use inside a country for a specific period of time. Bangladesh stopped issuing this permit in 2014.
It was not the Customs Intelligence that rounded him up. It was that anonymous person who voluntarily gave up his car. As it is so common with many other people, he could have used a little bit of speed money to make the documents proper for his Tk 1.5 crore luxury sport utility vehicle. He could have simply ignored the law and lived his everyday life driving his SUV. Who would have challenged him? In the worst case scenario of getting caught, he would have fought a legal battle.
But this gentleman demonstrated what it means to respect the letter and spirit of law. He chose to avoid conflict and hold high moral ground. He chose to inspire other people.
In contrast, on March 11, The Daily Star reported that the revenue authority has ordered probe and seizure of four luxury vehicles imported by the Bangladesh office of budget airline Flydubai on allegations of duty evasion of Tk 34.13 crore.
Flydubai imported these four vehicles including one Rools-Royce and one Mercedes Benz last December without paying any duty. Flydubai however had obtained permission from the NBR to do so back in 2013.
The NBR now says the permission was based on a wrong interpretation of the Air Services Agreement between Bangladesh and United Arab Emirates. The agreement allows duty exemptions for items available for in-flight shopping or consumption by passengers while on board the aircraft, catering and communication equipment, staff uniform, spare parts of aircraft, fuel and lubricants—but it categorically does not allow the import of vehicles free of duty.
The NBR now also pointed out that its official involved in giving the permission did not do their job properly.
This may imply influence or corruption—but the fact remains that Flydubai could spend a fortune on buying a Rolls Royce, but it could not afford the taxes. And just imagine, the tax of these four cars stand at over 30 crore taka. Why does anyone need such expensive cars free of tax? Whatever faulty or non-faulty permission it may have obtained to import the cars, Flydubai has no moral ground. If you are so rich, why can't you pay your taxes?
We salute the anonymous British Bangladeshi. We all feel inspired. This is how we can change our society.