Nusrat's family wants immediate execution of verdict
Father expresses satisfaction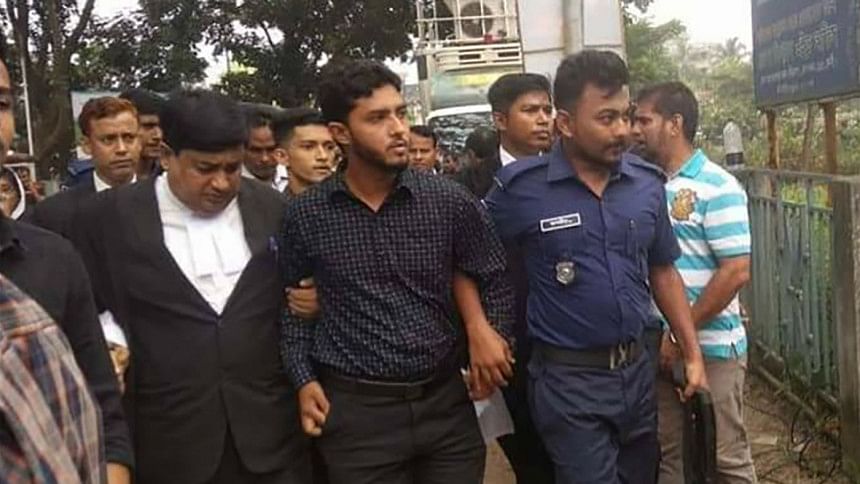 Expressing satisfaction over the verdict in Nusrat murder case, her brother Mahmudul Hasan Noman today demanded immediate execution of the judgement.
He also thanked Prime Minister Sheikh Hasina after the verdict that awarded death penalty to 16 people including sacked madrasa principal Siraj Ud Doula and Awami League leader Ruhul Amin.   
Talking to reporters, Nusrat's father AK Musa also expressed satisfaction over the verdict and sought protection fearing attack on his family.
Feni madrasa student and Alim examinee Nusrat lost her battle for life on April 10, five days after she was set afire -- an incident that touched off outrage all over the country.