Nusrat murder: Govt asked to probe Sonagazi madrasa chairman's role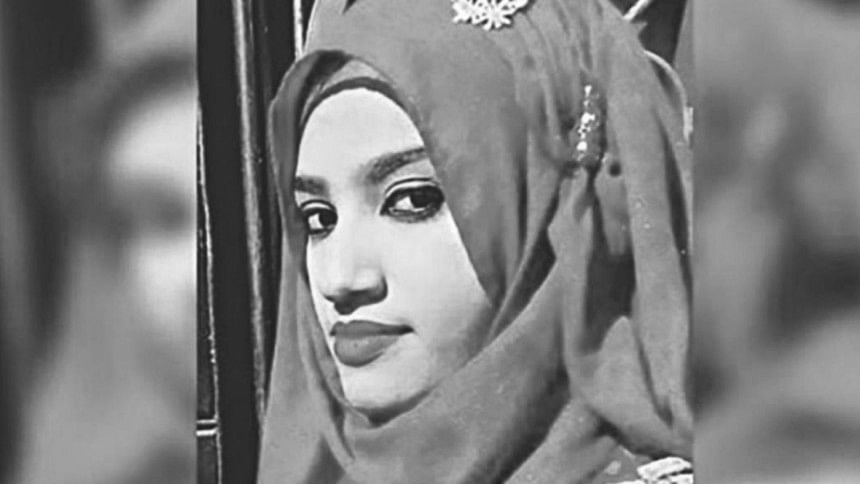 The High Court today directed the government to conduct an enquiry against Feni Additional District Magistrate PKM Enamul Karim, also the president of the governing body of Sonagazi Islamia Fazil Madrasa, in connection to sexual harassment and killing of its student Nusrat Jahan Rafi.
The court ordered the education ministry and public administration ministry to take action against Enamul Karim if he is found guilty in enquiry.
The court ordered the two ministries to submit a report before it after complying with the order on August 20.
The court also issued a rule asking the government and Enamul Karim to explain in four weeks why his inaction to take action against the madrasa principal Siraj ud Doula of sexual harassment on Nusrat after she and her mother informed Enamul about it, should not be declared illegal.
The HC bench of Justice FRM Nazmul Ahasan and Justice KM Kamrul Kader came up with the order and rule after hearing a writ petition filed by Supreme Court lawyer Advocate Eunus Ali Akond seeking a necessary order.
In the petition, Eunus Ali said that the Sonagazi madrasa governing body chairman reportedly did not take any action against Siraj ud Doula even after Nusrat and her mother informed him about sexual harassment by the principal on Nusrat.
Deputy Attorney General Abdullah Al Mahmud Basher told The Daily Star that the ministries of education and public administration have been asked to make an enquiry against Enamul Karim in a month.
During hearing, the HC observed that if Enamul Karim would take action against the madrasa principal Nusrat would not have to embrace the brutal consequence.
How did Nusrat die?
On April 6, a group of people poured kerosene on Nusrat and set her afire at the Feni madrasa allegedly for refusing to withdraw the case against the madrasa principal.
The 18-year-old girl lost her battle for life on April 10 -- an incident that touched off outrage all over the country.