No mercy to Khaleda: PM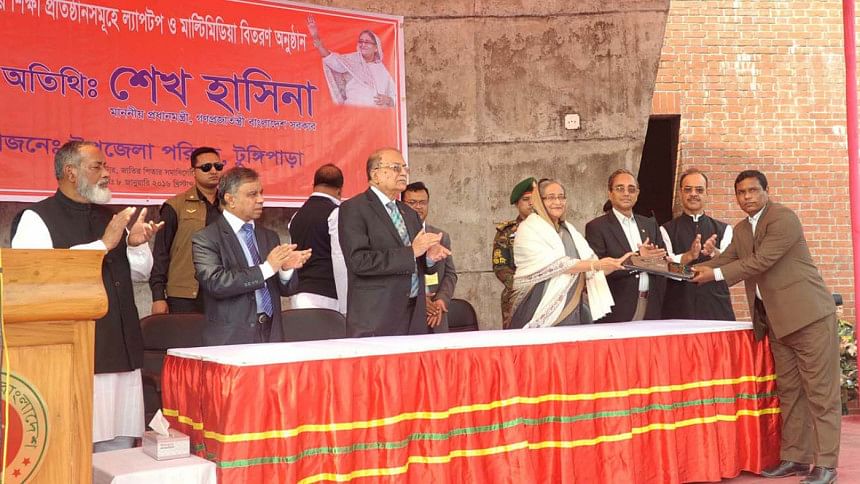 Prime Minister Sheikh Hasina today said Khaleda Zia committed the same crime as war criminals did in 1971 through her destructive politics in early 2015, and there will be no mercy for such offences.
"She (Khaleda) is trying her best to save war criminals, there's no pardon for their (war criminals) crimes, the same kind of crimes Khaleda Zia committed in early 2015," she said.
The premier said this while distributing laptops and multimedia systems among educational institutions in Tungipara upazila of Gopalganj.
Sheikh Hasina said BNP came to the sense during the municipality (Pourasabha) election and they participated in the polls. "But, people didn't cast their votes for BNP candidates as they were engaged in arson and destructive politics."
She said the people of the country will not forget how big devil they are and how much harmful to people they are.
Recalling the miserable days during autocratic regimes after the assassination of Father of the Nation Bangabandhu Sheikh Mujibur Rahman in 1975, she said democracy has been reestablished in Bangladesh. "We've proved that one country can be advanced if democratic continuation remains uninterrupted."
The PM mentioned that the people of the country never got deprived whenever Awami League is in power. "The people of the country are getting good results as the government ensured good governance," she added.
Mentioning that Bangladesh is a country of huge potentials, Hasina said these have to be utilised.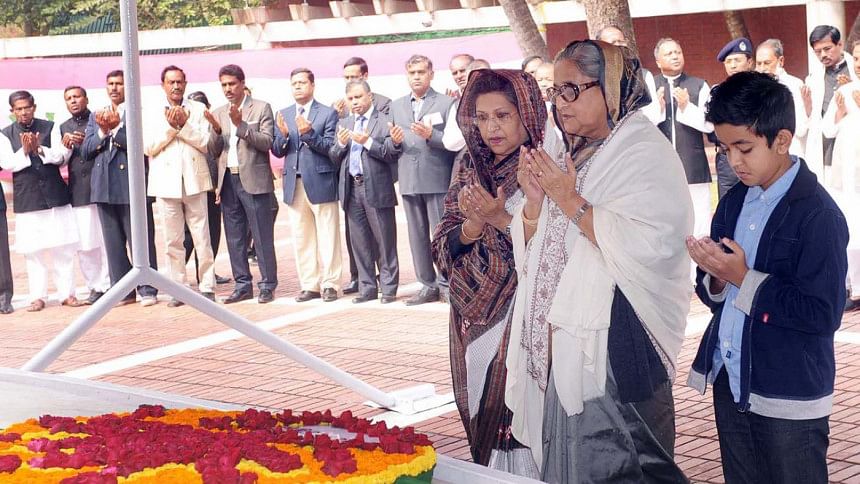 Earlier, the prime minister placed wreaths at the mausoleum of the Father of the Nation Bangabandhu Sheikh Mujibur Rahman.
Sheikh Hasina, who arrived here along with her sister Sheikh Rehana earlier the morning, inaugurated newly constructed Russell Shishu Park and distributed laptops and multimedia in schools of Tungipara.
The prime minister and Sheikh Rehana offered prayers at the mazar seeking the eternal peace of departed souls of Bangabandhu, Bangamata Begum Fazilatunnesa Mujib and other martyrs of August 15, 1975 massacre. Prayers were also offered seeking the country's continued peace, progress and prosperity.
Later, the prime minister from her residence joined a doa and milad mahfil arranged at the mosque of the mausoleum.
Local Awami League leaders, newly elected mayors and councillors and family members joined the programme with the prime minister.