No IS in Bangladesh, police chief asserts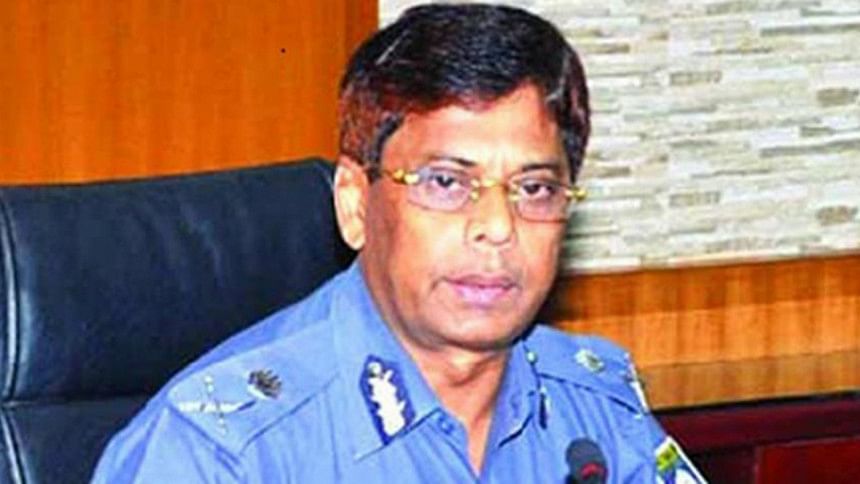 The chief of police today denied any organisational existence of international terrorist outfit Islamic State (IS) in Bangladesh.
Inspector General of Police (IGP) AKM Shahidul Hoque made the statement at the trimester meeting of crime conference today, a press release said.
"We will not let our country become a militant state," the IGP said strongly. "We will thwart all conspiracies."
His statements came in the aftermath of the murder of Cesare Tavella and Hoshi Kunio in Bangladesh. Responsibility of both murders was claimed by IS, Reuters reported.
ALSO READ: HOME MINISTER REFUTES IS EXISTENCE
Authorities have decided to beef up security for all diplomats and foreigners residing in the country after the killings that took place in Dhaka and Rangpur.
Foreign Minister AH Mahmood Ali today told diplomats that the government is yet to find credible proof of IS existence in Bangladesh.
Prime Minister Sheikh Hasina has said these attacks were aimed at creating instability.
The IGP himself has refuted IS' existence after the killings. He has already told his force to find the perpetrators of the killings and come down hard on them.
Today's meeting held at police headquarters in Dhaka were attended by all police commissioners, range DIG, chiefs of other units and top police officials.
The meeting also focused on the security measures taken in the country ahead of the Durga Puja – the largest Hindu festival in the country.
The IGP has issued instructions to take all necessary steps to ensure foolproof security for all in this regard for the sake of the people during festivities, said police sources.