Italian killing not IS job: Kamal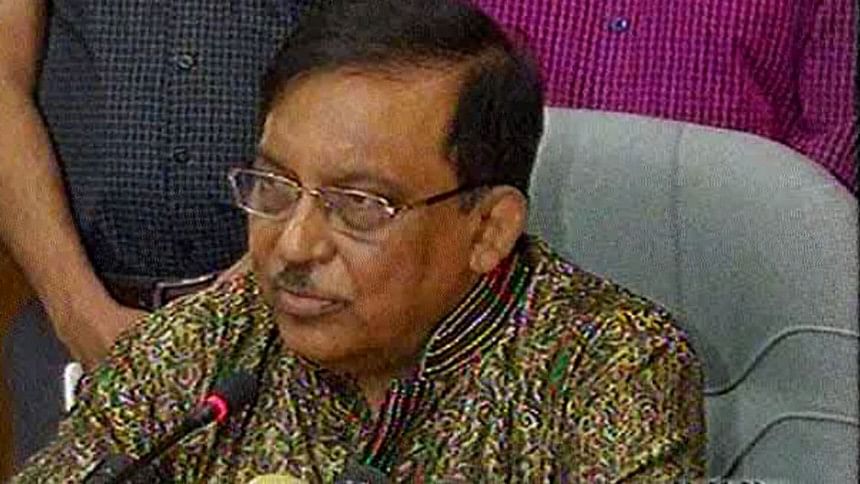 Ruling out existence of Islamic State (IS) in the country, Home Minister Asaduzzaman Khan Kamal today said both Bangladesh and Italy primarily are of the opinion that militant outfit was not involved with the killing of Italian citizen Cesare Tavella.
A gang of three gunned down, Tavella, an official of Netherlands-based organisation ICCO Cooperation, while he was jogging on Gulshan Road-90 in the high security diplomatic zone on Monday evening.
After the killing, an IS statement said a "security detachment" had tracked and killed Tavella with "silenced weapons", according to the SITE intelligence group that monitors jihadist threats. It also warned that "citizens of the crusader coalition" would not be safe in Muslim nations, reports the AP.
But police in Dhaka have yet to find the authenticity of the claim.
Meanwhile, talking to reporters at the ministry, Kamal termed the IS statement "baseless". Earlier, he held a meeting with an Italian delegation led by its ambassador in Dhaka on some suspicions and assumptions in this regard.
"They (the delegation) said he (Tavella) might have conflict with anybody here as he was an NGO activist. They also said there might be other reasons of which we are not aware," the minister quoted the Italian delegation following the meeting.
"They agreed with us that that this is not the job of IS."
"We have witnesses and some video footage though these are not clear," the minister said expressing hopes for further progress in the investigation.