AG for upholding Nizami's death penalty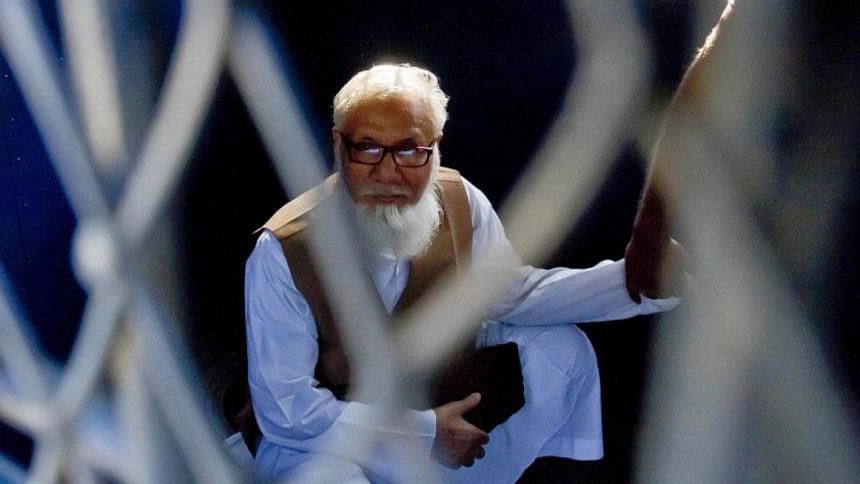 Attorney General Mahbubey Alam today prayed to the Supreme Court to uphold the death sentence of war criminal Motiur Rahman Nizami for his crimes against humanity during the country's Liberation war in 1971.
The death sentence is the appropriate punishment for Nizami as people of the country are seeking justice for 1971 martyrs, the attorney general told the court while placing arguments before the Appellate Division.
Nizami instigated Al-Badr Bahini, an auxiliary force of then Pakistani army, for killing people including intellectuals in 1971 war, he said at the court on the 10th day of the hearing today.
READ MORE: Commute death sentence of Jamaat chief Nizami
Soon after the court started hearing prosecution's arguments around 9:30am, Alam said defence lawyer's arguments on the charges brought against Nizami were not acceptable as the International Crimes Tribunal-1 has properly delivered the verdict.
On December 2, the principal lawyer for 75-year-old Jamaat-e-Islami chief Nizami appealed to the court to commute his death sentence to life imprisonment considering his old age and illness if he is found guilty of committing crimes against humanity committed during the Liberation War.
Earlier on that day, Khandker Mahbub Hossain also prayed to the apex court to acquit Nizami of all the charges levelled against him, claiming that he was not directly involved in any of those crimes.
International Crimes Tribunal-1 on October 29, 2014 handed Nizami the death penalty on four charges of war crimes, including murdering intellectuals. He was also awarded life imprisonment on four other charges.
On November 23 last year, Jamaat-e-Islami chief Nizami challenged the ICT-1 verdict.