Unesco labels Sundarbans 'World Heritage in Danger'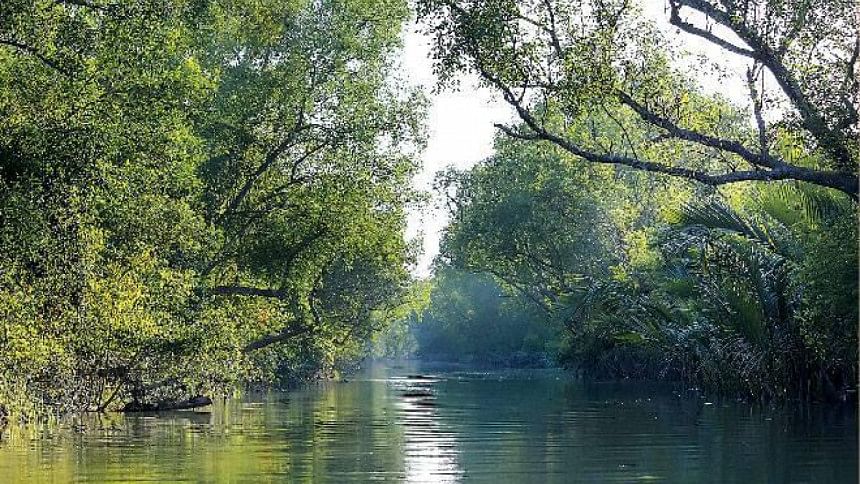 The World Heritage Centre of Unesco has declared largest mangrove forest on earth, the Sundarbans of Bangladesh, as a "World Heritage in Danger" site.
The declaration came last week as Unesco was discontent with the measures taken to protect the Sundarbans in purview of Rampal thermal power plant and other development projects.
However, the centre also requested the government to invite them to assist to prepare a set of corrective measures to secure the Sundarbans from any potential environmental danger.
The World Heritage Centre of the Unesco, which enlisted the Sundarbans as national heritage in 1999, opposed the construction of Rampal power plant since its inception.
Though the government always claimed Rampal would not pose danger to the Sundarbans, the Unesco was never convinced. In 2017, a government delegation attended the 41th meeting of Unesco World Heritage committee to discuss the issue.
As agreed with the Unesco in the 41 session in 2017, the Unesco assessed that government did not make enough progress about undertaking Structural Environment Assessment (SEA) for the southwest region of the country to ascertain potential danger for the Sundarbans.
Rather the government allowed construction of two additional power plant on the Payra river and numerous other industrial projects in the periphery of the Sundarbans in the Southwest region and also conducting dredging in the river which could impose threat to the mangrove forest, states Unesco document on this issue prepared last week.
Following a series of correspondence between the government and World Heritage committee, the Unesco concluded that "little progress has been achieved to address the significant threats" to the Sundarbans.
In the Unesco World Heritage Centre document that was prepared last week, it says "despite the Committee's requests, no serious consideration was given to possible alternatives to the construction of the Rampal power plant, and its construction is progressing".
"All activities are taking place in the absence of the SEA," states the statements.
The Daily Star obtained a copy of the Unesco documents that also states "it is regrettable that the National Oil Spill and Chemical Contingency Plan (NOSCOP) has still not been finalized, and that no details on financial and human resource allocation have been provided for its implementation".
The World Heritage Centre sent the government a request letter to submit an updated report on the state of conservation of the property for further examination.