Trial riverine export route: First shipment on maiden journey to Tripura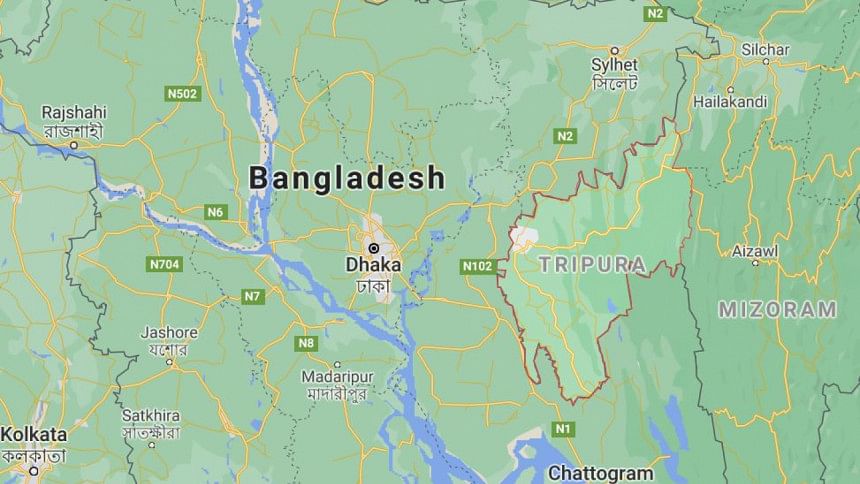 Premier Cement, a leading cement manufacturer in Bangladesh, became the maiden exporter on a riverine route to India's north-eastern state of Tripura.   
The first consignment left Cumilla's Daudkandi on Thursday night after loading 50 tonnes of cement on MV Premier from the factory.
Bangladesh Inland Water Transport Authority approved the export of goods on a trial basis through the new waterway.
The launching ceremony of cross-border consignment shipment will be held at Sonamura this morning. The cement-carrying ships will cross the border from Daudkandi in Cumilla via Bibirbazar in the same district through the Gumti river.
The distance from Daudkandi to Sonamura in Tripura is 93 km. From there the consignment will go by road to Tripura's capital Agartala.
A high-level team of officials of the Bangladesh Shipping Ministry surveyed the riverine protocol route on August 12.
Mohammed Mezbah Uddin Chowdhury, secretary, ministry of shipping told The Daily Star that through this shipment, a new opportunity for businesses of Bangladesh with India's seven sisters will open up in the near future.
"Both sides need to develop physical infrastructure to continue shipment of goods through riverine route. After this trial run, we will know what type of infrastructure will need to be developed," he said. He also expressed hope that it will boost bilateral trade.
"Our consignment started from Daudkandi of Cumilla at 9:30pm on Thursday and will reach Sonamura by 11:00pm on Friday," said Mohammed Amirul Haque, managing director of Premier Cement.
Haque said Indian traders will benefit by the transport of products through riverine route as carrying costs will come down by 50 percent and it is also more environment-friendly than road transportation.
He said shipment can continue during dry season just by regular dredging of some parts of Gumti river.
Earlier, Md Shahidullah, managing director of Metrocem Cement and first vice-president of Bangladesh Cement Manufacturers Association told The Daily Star the move will help reduce transport costs in exporting bulk amount of cement to Tripura and other north-eastern states.
About five percent of the country's total cement production head out to the north-eastern states of India.
Currently, Bangladeshi exporters are dependent on Akhaura land port to export their goods to Tripura.