5 die as boat capsizes in Kaptai lake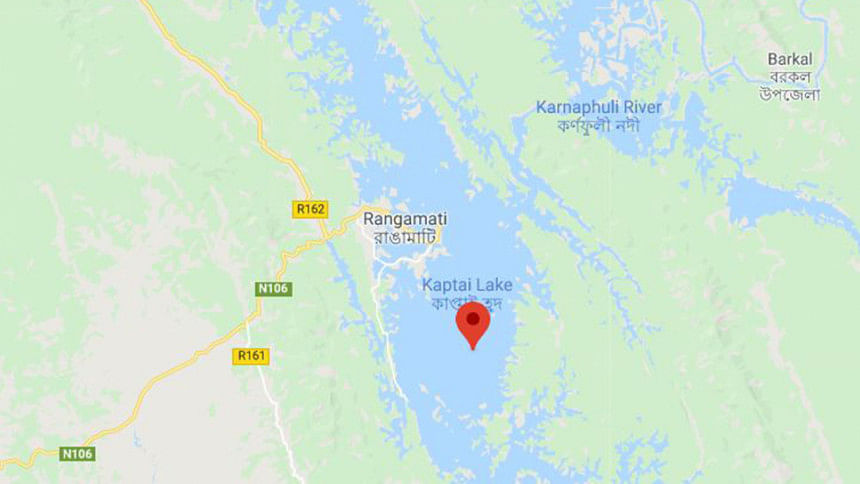 Five people died as a tourist boat capsized in Kaptai lake in Rangamati this morning, police said.
Four of the deceased were identified as Rina Akhter, 32, Shila Akhter, 27, Asma, 22, and Afroza, 14, reports our Rangamati correspondent.
"We recovered the bodies of five people who died in a boat capsize in Kaptai lake," said Khan Nurul Islam, officer-in-charge (investigation) of Kotwali Police Station in Rangamati.
The boat sank in the lake due to overloading as some 30-40 tourists were being transported by the water vessel, said Nurul Islam, adding that five people drowned while others managed to swim ashore.
The engine-run boat sank in the lake this morning as it was heading towards Sublang from Rangamati DC's Bungalow area, said Sufi Ullah, additional superintendent of Rangamati police.
The bodies of five people were taken to Rangamati General Hospital, said Dr Shawkat Akbar, resident physician of the hospital.
Meanwhile, three people went missing after a picnic boat capsized in Karnaphuli river near Kurnaphuli college in Kaptai upazila of Rangamati this noon.
The boat sank in the mid river around 12:30pm, said Atiqul Islam, inspector of Kaptai Police Station.
Tumpa Majumder, 30, Deblila, 10, and Binoy,5 went missing after the boat capsized while others managed to swim ashore, said the police official.
Divers of Bangladesh Navy are searching in the river to rescue the missing people, he added.
International Society for Krishna Consciousness (ISKCON) arranged the programme, reports our Chattogram correspondent.