Special committee to be formed to protect biodiversity in Cox's Bazar beach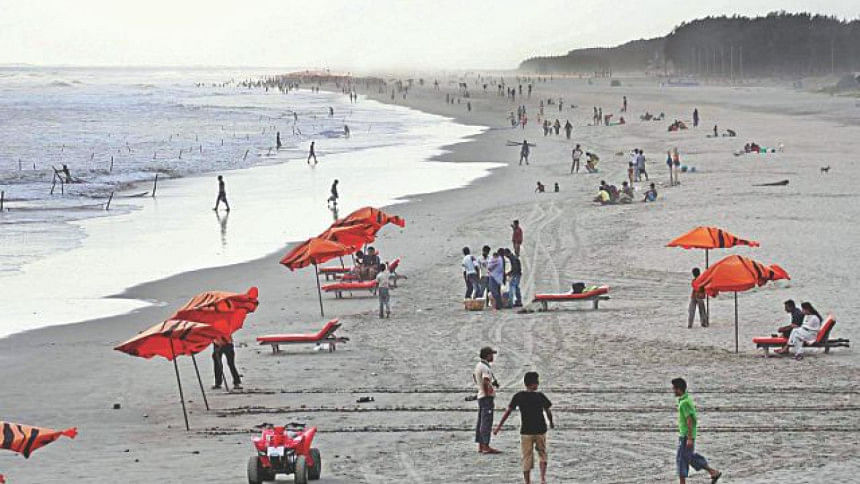 A special committee led by Cox's Bazar Unnayan Kotripokko (CUK) is to be formed to protect the unique biodiversity of the world's longest sea beach in Cox's Bazar.
The decision came today following an instruction from the Prime Minister's Office (PMO) issued on April 5 asking CUK to take necessary action to conserve and protect the biodiversity of the beach.
On April 6, CUK authority held a coordination meeting with the stakeholders, including the forest and environment departments, the district police and tourism corporation at its office in this connection.
Lieutenant Colonel (retd) Forkan Ahmed, chairman of CUK, said as per the PMO instruction they are going to form a special committee to conserve the biodiversity of Cox's Bazar sea beach.
The committee can seek help from the Bangladesh Army if needed.
He said the committee will ensure a safe and favourable environment for dolphins, turtles and red crabs.
Meanwhile, the tourist police suggested a ban on water bikes to protect red crabs.
The Department of Environment representative said there are three points where turtles lay eggs. These spots must be declared special zones to conserve the species.
Forest officials underscored the necessity of planting coast favourable plantations.