Shamima won't be allowed to enter Bangladesh: Foreign Ministry
She was erroneously identified as a holder of dual citizenship shared with Bangladesh alongside her birthplace UK, it says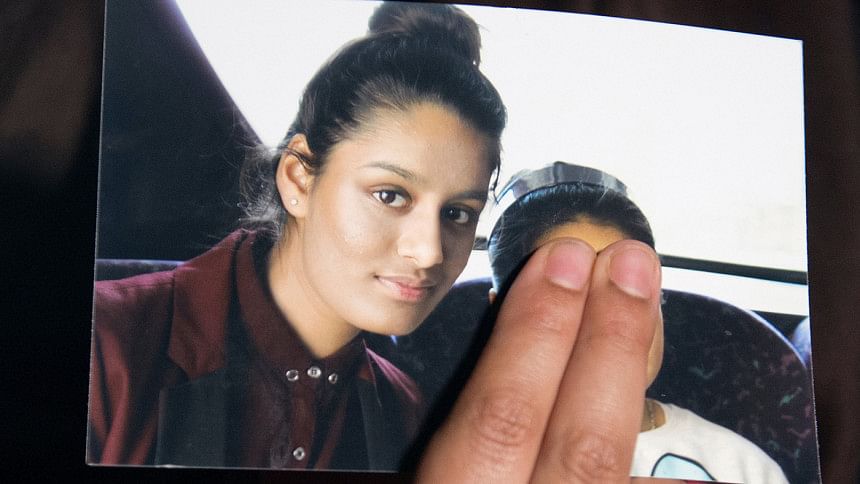 Affirming the country's stance of zero tolerance to terrorism and violent extremism, the government of Bangladesh tonight stated that it will not allow Shamima Begum to enter to the country.

Shamima, whose citizenship was revoked by the UK for leaving London and joining terrorist outfit Islamic State in Syria, reports Reuters quoting ITV News on Tuesday.

"Shamima Begum is not a Bangladeshi citizen. She is a British citizen by birth and has never applied for dual nationality with Bangladesh," Masudur Rahman, the Director General (external publicity) of the Foreign Ministry of Bangladesh, said in a press release tonight.

"It may also be mentioned that she never visited Bangladesh in the past despite her parental lineage. So, there is no question of her being allowed to enter into Bangladesh," the press release said.

"The Government of Bangladesh is deeply concerned that she has been erroneously identified as a holder of dual citizenship shared with Bangladesh alongside her birthplace, the United Kingdom," it added.

Shamima, a teenager, left London when she was aged 15 to join Islamic State in Syria, the Reuters report said. 

She, who gave birth to a son at the weekend, was discovered in a refugee camp in Syria by a London Times journalist earlier this month. Now aged 19, she has told reporters she wants to return to Britain.

The letter addressed to her mother said: "Please find enclosed papers that relate to a decision taken by the Home Secretary, to deprive your daughter, Shamima Begum, of her British citizenship.

"In light of the circumstances of your daughter, the notice of the Home Secretary's decision has been served of file today (19th February), and the order removing her British citizenship has subsequently been made."

Britain's Home Secretary Sajid Javid has said he would "not hesitate" to prevent the return to Britain of anyone who has supported terrorist organisations aboard.

Mohammed T Akunjee, a lawyer representing Begum's family, said on Twitter the family was "very disappointed" by the move.