'Robber' killed in Jhenidah 'gunfight'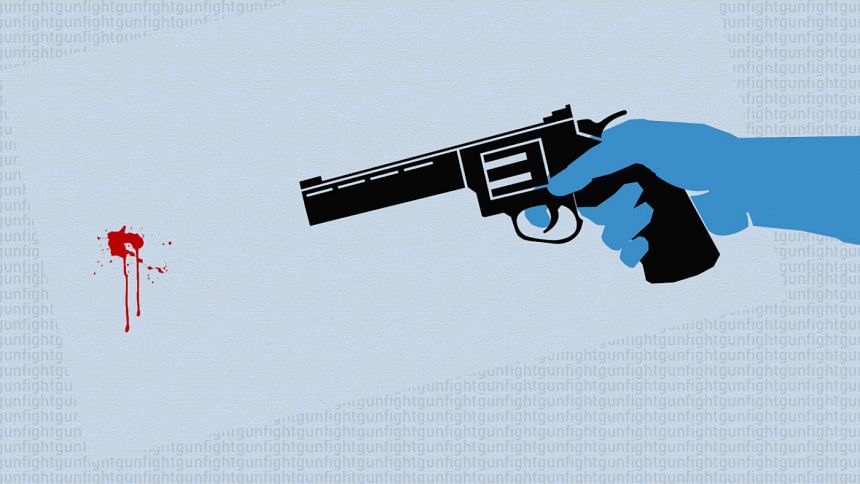 An alleged robber was killed in a "gunfight" between two groups of robbers in Jhenidah's Sadar upazila early today.
Deceased Shafiuddin alias Mona, 46, son of Subarek Ali Mollah of Chorkol village under the upazila, was an accused of four cases for robbery, our Jhenidah correspondent reports quoting police.
Emdadul Haque Sheikh, officer-in-charge (OC) of Sadar Police Station, said they heard the sound of exchanging fire at Bankira village around 3:00am.
Instantly, a police team rushed to the spot and found the body of Shafiuddin lying beside a road in the village, said the OC.
They recovered a one shutter gun, two bombs, one round bullet and other goods. He is an accused of four cases for robbery, the police official said.
Victim's father Subarek Ali told reporters that his son Shafiuddin had gone missing from his laws house at Garabere village in Moheshpur upazila. " I heard this morning, my son was killed in a gunfight at Bankira village."