Now local AL leader shot dead in Rangamati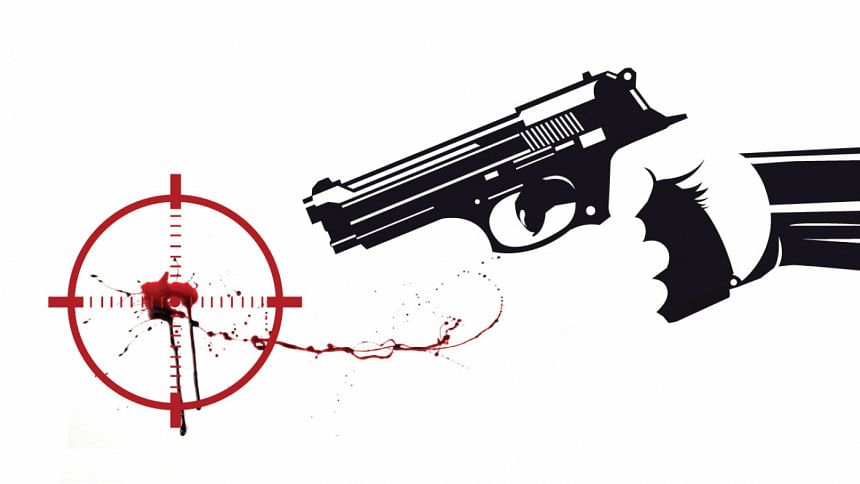 A upazila chief of ruling Awami League was gunned down under broad daylight in Rangamati, less than 24 hours into the killing of seven people on election day.
The deceased, Suresh Kanti Tanchangya, Bilaichhari upazila president of Awami League, was gunned down in front of his family around 9:30am in Alikhong area.
He along with his family was coming in to Bilaichhari on boat this morning, Md Alamgir Kabir, police superintendent of Rangamati, told The Daily Star this morning.
"They (shooters) intercepted him on the river and gunned him down in front of his family," he said, adding that the other members of the family remained unhurt during the hit.
Nobody has claimed the killing so far and neither the police could ascertain the group behind the target killing. A reason behind the hit was yet to be ascertained, last reported.
Yesterday, upazila parishad election in Baghaichhari upazila turned violent when unidentified miscreants opened brushfire on two jeeps of polling officers after election ended.
Two polling officials, four Ansar personnel and another were killed during the indiscriminate firing. About 13 others were said to have been injured during the attack.