Oil tanker derails into canal at Chattogram
Likely to spill pollutant oil into Halda River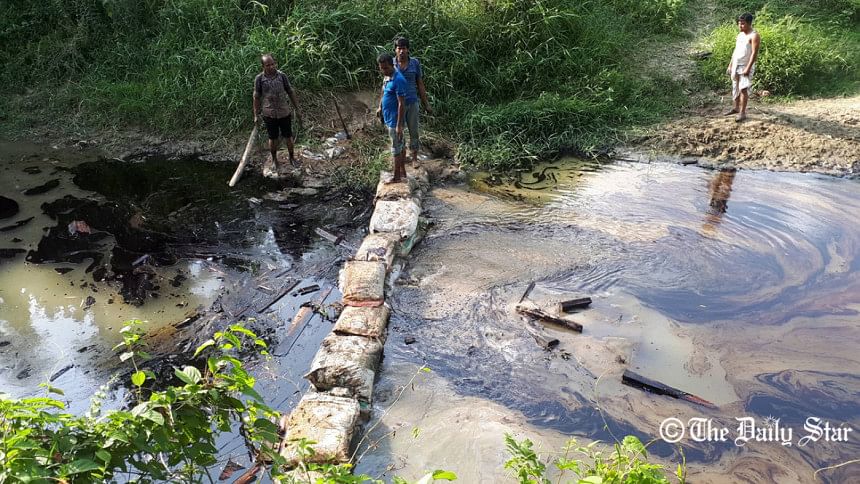 A furnace oil-laden tanker has derailed into a canal in Chattogram's Hathazari raising concerns over a possible oil spill into the Halda River.
The tanker was carrying oil for the Hathazari 100MW Peaking Power Plant when it derailed near the plant around 2:30pm and fell into the canal.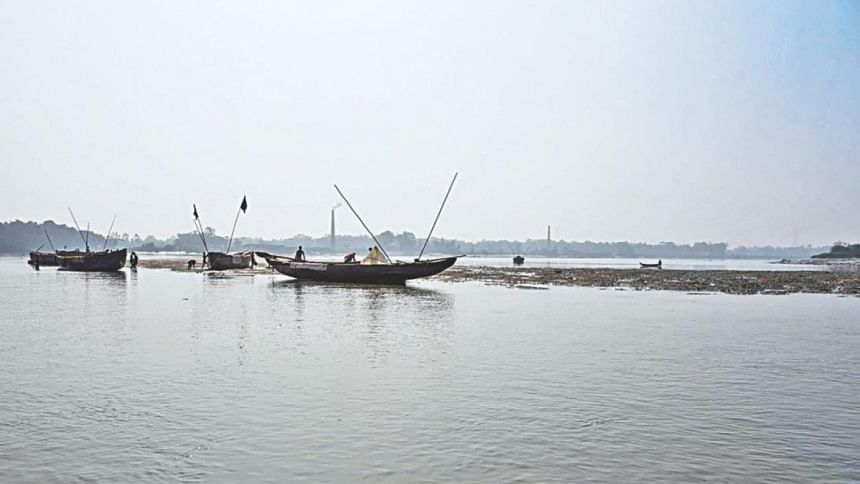 The canal is directly linked to the famous Halda River, the lone source of natural carp breeding in South Asia, our local staff correspondent reports.
Ruhul Amin, upazila nirbari officer (UNO) of Hathazari, told The Daily Star that one tanker coach fell into the canal.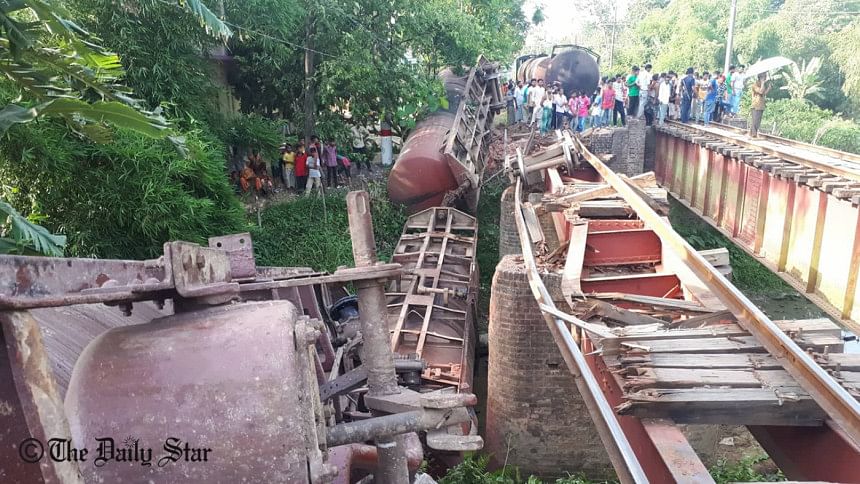 Further details into the incident are still awaited.