Journalist Mahfuz Ullah still alive, says daughter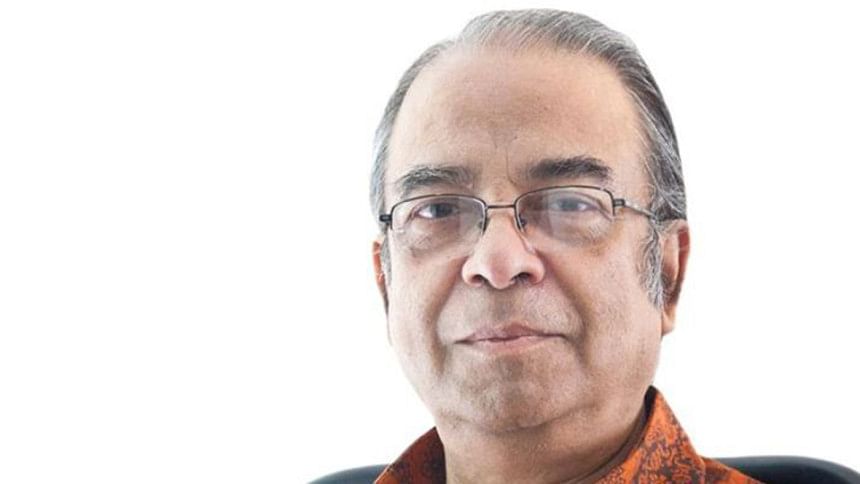 Senior journalist Mahfuz Ullah is still on life support at a Thailand hospital, his daughter Nusrat Humaira said on Sunday amid rumours of her father's death.
"My father is still alive but in a very critical condition," she told UNB over phone. His condition deteriorated last night and doctors stopped giving him medicines around noon, Nusrat said.
She clarified that media reports about Mahfuz Ullah's death are incorrect. "I'm by his side," she said. "We're now waiting for his peaceful departure."
Earlier in the afternoon, BNP Vice-Chairman AZM Azad quoted family sources and said the journalist had passed away at Bumrungrad International Hospital.
BNP's acting Chairperson Tarique Rahman, Secretary General Mirza Fakhrul Islam Alamgir and a number of organisations have already issued condolence messages.
Mahfuz Ullah had been suffering from various ailments. He was flown to Thailand on April 10 for advanced treatment.
He was politically active from his student days and had taken part in the 11-point movement. He was expelled from Dhaka College for his activism.
Born in Noakhali in 1950, Mahfuz Ullah obtained MA degrees in physics and journalism from Dhaka University. He got involved in journalism when he was a student and had been associated with popular weekly 'Bichitra' since its inception in 1972.
He also worked at Bangladesh Deputy High Commission in Kolkata as a China expert and taught at Dhaka University's journalism department. Mahfuz Ullah had hosted radio and television shows and been involved with leading Bangla and English dailies in Bangladesh.
He has also authored more than 50 books in Bangla and English, apart from editing a number of others.
Books edited by him include biographies of BNP founder Ziaur Rahman and Khaleda Zia, the mass uprising of 1969, insurgency in Assam, and post-independent Bangladesh.