Husband, in-laws sued for provoking Liza to commit suicide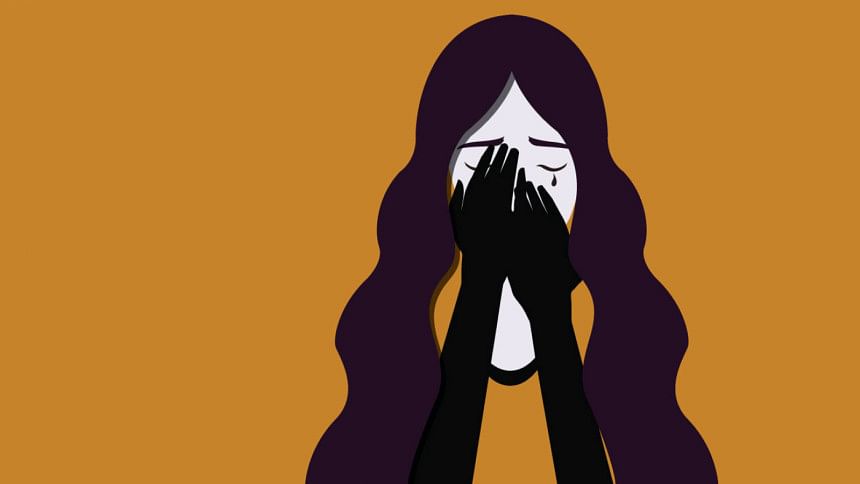 A case was filed against the husband and in-laws of Liza Rahman, who set herself on fire after stepping out of Shah Makhdum Police Station in Rajshahi and died after five days.
Victim's father Mohammad Alam filed the case with Shah Makhdum Police Station against Liza's husband Shakhawat Hossain, 19, her father-in-law Mahbubul Alam, 50, and mother-in-law Naznin Begum, 42, on charge of provoking her to commit suicide.
The case statement said Shakhawat, his father and mother used to torture Liza mentally so that she would divorce her husband.
Father was forcibly taken to police station, family claims  
Liza's family members claimed that police picked up her father and forcibly took his signature on the complaint copy at Shah Makhdum Police Station last night.
Mohammad Alam claimed some police officials of Govindagonj Police Station came to his house last night and took him to Shah Makhdum Police Station in Rajshahi through a rented micro-bus and forcibly took his signature in the complaint copy.
"I was waiting to see the body of my daughter…I told them I will file the case after her burial …But they did not listen to me and forcibly took me to Rajshahi city from Gaibandha," he added.
Asked whether law enforcers forcibly took Mohammad Alam to the police station, Mehdi Hasan, officer-in-charge of Gonvindagonj Police Station, said, "Shah Makhdum police sought our cooperation in this connection. We, with the help of local councillor, rented a microbus, picked him up and sent him to Shah Makhdum Police Station."
However, Shah Makhdum OC Masud Parvez, officer-in-charge of the police station denied the allegations that they forced the father to file the case.
How did Liza die?
On September 28, Liza, an 18-year-old HSC student of Rajshahi Women's Government College set herself on fire after stepping out of Police Station in Rajshahi and breathed her last on Saturday at the burn unit of Dhaka Medical College Hospital.
After autopsy, her family members took her body to their village home in Gaibandha's Govindaganj upazila.
Liza's sister Rani, who was with her during her last moments, alleged that she had been having disputes with her in-laws over her marriage with Shakhawat, a second-year student of Rajshahi City Government College.
Liza decided to set herself on fire when she failed to get assistance from the police to protect her marriage, she said.