Hanging body of newly married girl found in Chuadanga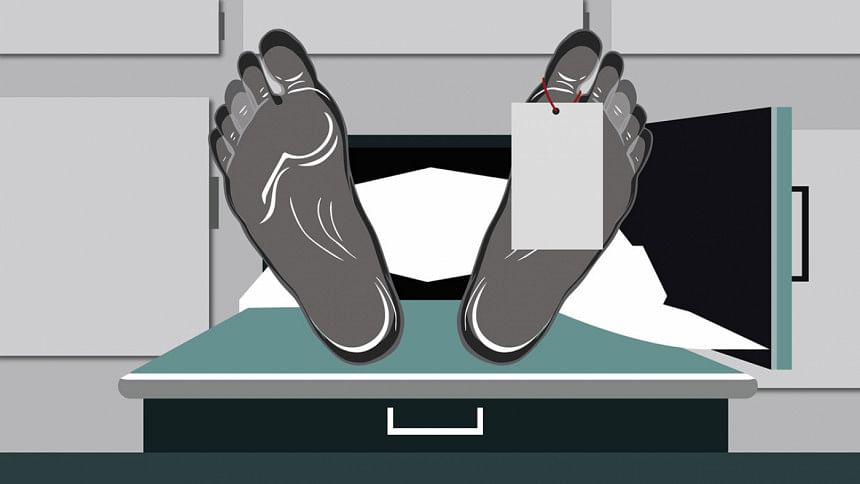 The hanging body of a newly married girl was found at her house in Alamdanga upazila of Chuadanga today.
Deceased Simla Khatun, 18, was wife of Aksed Ali of Khaskarra village in the upazila, our Kushtia correspondent reports quoting police and family members.
On information, police recovered the body of Simla from her bedroom about 8:30am, said Munshi Asaduzzaman, officer-in-charge (OC) of Alamdanga Police Station.
The victim's family members alleged that Simla was killed for dowry.
Laltu Mia, elder brother of the victim, told our correspondent that Simla got married with Aksed Ali, son of Nobis Uddin Sarder of the same village three months earlier.
During the marriage, Aksed demanded Tk 3 lakh of dowry from Simla's family and later he was paid Tk 1.5 lakh, the victim's brother said.
Aksed started torturing to Simla for the rest money of dowry as they delayed to pay it, Laltu claimed. 
"We have heard about death of Simla in the morning," he said.
The family members of Aksed went into hiding before police reached the spot, said OC Munshi Asaduzzaman.
Laltu filed a case with the local police station accusing Aksed and his four family members, the OC said.