Flight to Saudi Arabia in a few hours, still waiting for Covid-19 certificate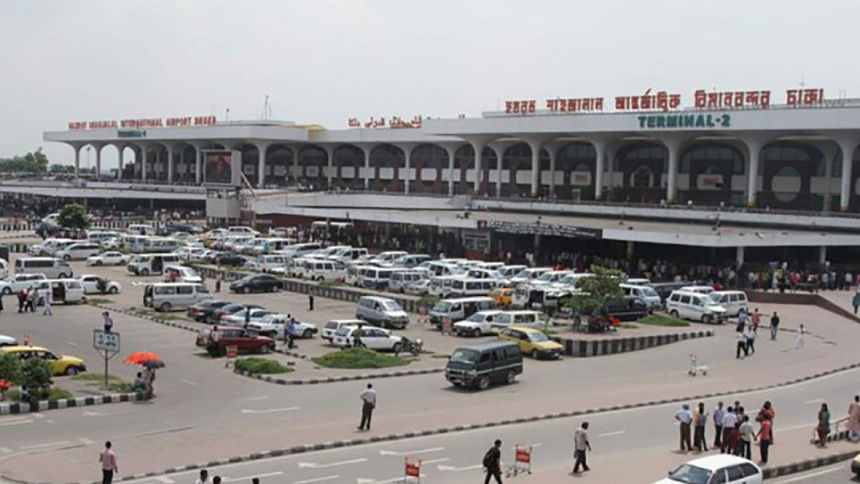 Mohammad Arif and his father Mohammad Shahidullah's flight to Saudi Arabia is at 12:30am tonight. But they have not yet received their Covid-19 certificates. They are counting every minute at a hotel in Dhaka's Fakirapool as they can't go to Saudi Arabia without the certificate. They don't know when to start for the airport.
Not only Arif and his father, 260 Bangladeshis are also scheduled to fly to Saudi Arabia today via Saudi Airlines SV-802 flight. They are all waiting for their Covid-19 certificates.
Arif said he and his father came to the country on February 18 this year on a three-month leave. After the Covid-19 shutdown, they were not sure when they could leave. But a few days ago, they got the message to join their work and came to Dhaka to get tickets.
Arif said they came to Dhaka last Saturday. Then they were trying to get tickets for a few days. After a long struggle, finally they got their tickets at 4pm on Thursday. But to go to Saudi Arabia, they need certificate of Covid-19 test within 48 hours. So, they ran to Mohakhali to get tested after getting the tickets. But after reaching there they found it closed and they were asked to come Friday morning.
Arif said they lined up for the coronavirus test this morning. Then their samples were taken. But they didn't get any certificate or message on their mobile till 5:30pm today. As a result, they are extremely worried.
They have been told to go to the airport three to four hours before departure. But how can they go without the certificate?
The Saudi government has allowed international flights since September 15. Bangladesh then allowed Saudi Airlines to operate two flights a week and the struggle started with getting tickets. Returnees said, if they cannot go by September 30, they will lose their jobs. Expatriates protested in front of the ticket booking office of Saudi Arabian Airlines adjacent to the Sonargaon Hotel in Karwan Bazar of the capital last week.
At the request of Bangladesh to solve the problem, Saudi Arabia decided to extend the work permit (Iqama) for another 24 days. Although it was quite a relief, the worries about the ticket and the Covid-19 certificate within 48 hours are not over yet.
Officials in charge of the coronavirus sample test centre at the DNCC market in Mohakhali said those who received tickets for Saudi Airlines and Biman Bangladesh Airlines for September 26, 27 and 28 were all coming for the test. The centre has been crowded since this morning. But there was no electricity. Even then, everyone filled out the form showing their passport, visa and ticket, and then their samples were collected. But they don't know when they will get their results today.
Dr Samir Kanti Sarkar, in charge of the coronavirus test center at Mohakhali's DNCC Market, told the Daily Star at 5pm, "We are trying our best. Their flight is at 12:30am. We will be able to issue certificates from here by 8pm. Expats will have to go to the airport between 9pm and 9:30pm. Even then, if someone goes without a certificate from here, we are thinking of an alternative arrangement so that they can get a certificate from our health centre at the airport. Let's see. We are trying so that no one misses the flight."
The writer is a freelance journalist.