Extra-judicial killings in Bangladesh much lower than in US: Momen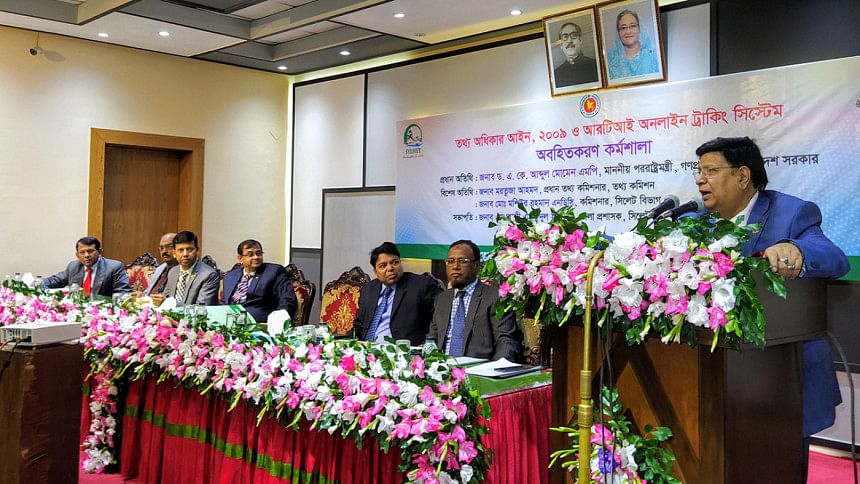 Foreign Minister Dr AK Abdul Momen today said that the instances of extra-judicial killings are much lower in number in Bangladesh compared to the developed countries like the United States.
The minister came up with the remark while speaking as the chief guest at a workshop on Right To Information (RTI) Act 2009 and RTI Online Tracking System at Sylhet District Parishad Auditorium this morning, reports our Sylhet staff correspondent.
"Misinformation is being spread regarding extrajudicial killings in the country, although the number of such killings is much less than developed countries like the US," Momen said.
"Issues like extra-judicial killings are being widely publicised. The government does not want any extrajudicial killing to take place, and only a handful of such killings take place in the country," he said.
"Many news media are publishing misinformation. However, government has ensured that people get the true information through enacting the Right To Information Act," the minister also said.
Implementation of the law is necessary for establishing Digital Bangladesh, he added.