Narail's crops most devastated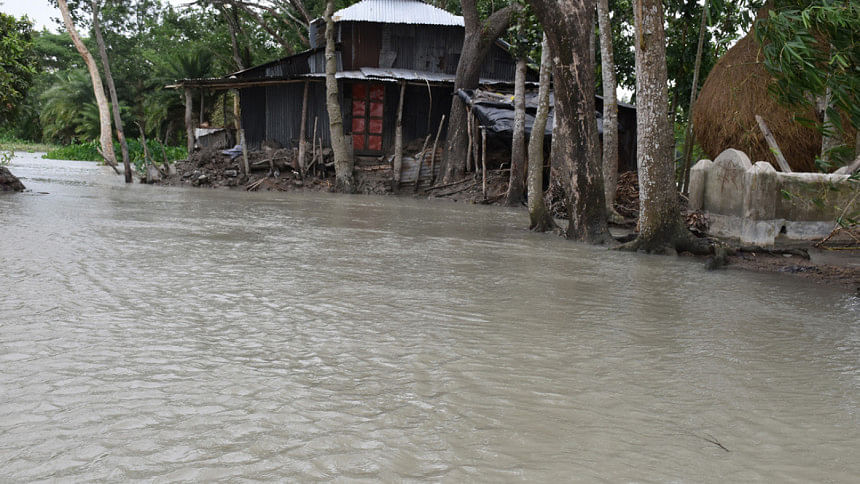 Cyclone Fani wreaked the most havoc on Narail's cropland, damaging over 56,000 acres in its "weakened" state after entering Bangladesh.
National Disaster Response Coordination Centre said 56,726 acres of cropland was damaged during Fani in its reviewed statistics published today.
Elsewhere on the devastation toll, 48,132 acres of cropland was damaged in the coastal districts of Blola and Barisal in the cyclone.
In total, across 26 districts affected by the cyclone, a total of 1.55 lakh acres of cropland was damaged during the passage of Fani.
Among them, 1,830 acres of cropland is beyond salvation.
Fani made its landfall in India's Odisha on Friday morning and weakened into an ordinary cyclone when it entered Bangladesh at midnight same day.
During its passage through Bangladesh, the cyclone damaged over 21,000 houses, killed at least five people and injured at least 830 people.