BGMEA wants 3% cash incentive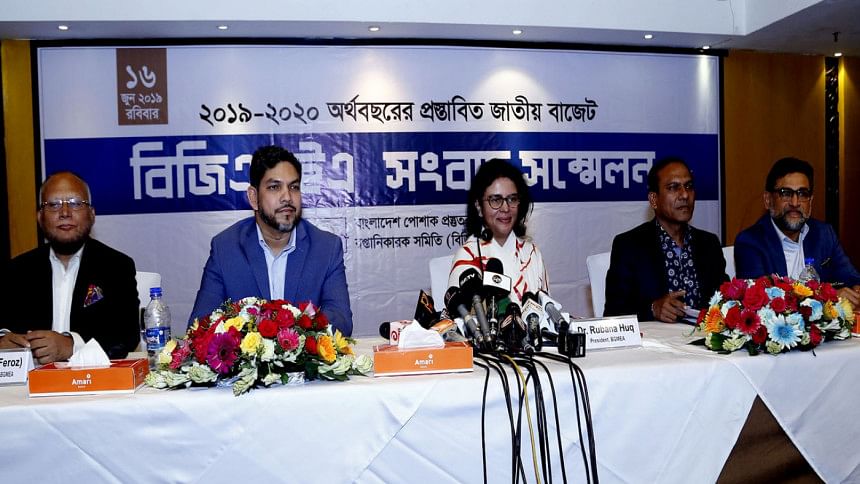 Apparel manufacturers and exporters today demanded three per cent cash incentive on export receipts in the budget for fiscal 2019-20.
This comes in the backdrop of the government proposing one per cent cash incentive in exports to all markets against their five per cent demand.
"We are proposing at least three per cent cash incentive on our export receipts but the government gave us only one percent," said Rubana Huq, President of Bangladesh Garment Manufacturers and Exporters Association (BGMEA), the garment maker's platform.
In case of three per cent incentive, the government will need to give two per cent more and thus it will have to spend Tk 5,650 crore, said Huq in her post-budget reaction.
The total amount will be Tk 8,475 crore as cash assistance if the grants three per cent incentive in the sector, she said at a press conference at a hotel in Dhaka.
Huq, also urged the government devalue the local currency by at least Tk five against a US Dollar (USD) to be more competitive in global apparel trade.
If the local currency is devalued by Tk five against the greenbacks, the government will require additional Tk 12,419 crore, she said.
According to an estimate from the BGMEA, the government gave Tk 804.4 crore in the fiscal 208-19 for using local yarn and for shipment to new markets.
The amount was Tk 641.88crore in 2017-18 fiscal while it was Tk 660.88 crore for the fiscal 2016-17, according to the BGMEA data.