'Anti-mosquito drive to continue throughout the year'
Says finance minister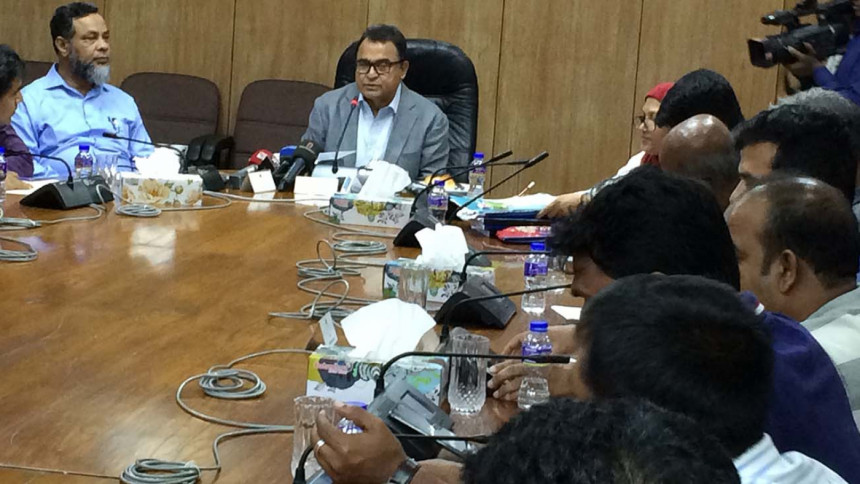 Finance Minister AHM Mustafa Kamal today said the government will carry out anti-Aedes mosquito drives throughout the year to protect country's people from the mosquito-borne deadly dengue disease.
"We will continue anti-dengue drive throughout the year. The government will take all out measures to control the menace," the minister said.
Kamal was talking to reporters after a meeting of the cabinet committee on economic affairs with the finance minister on the chair.
The cabinet committee on economic affairs in the meeting approved a proposal to directly buy the instruments to control mosquito and insecticide to carry out the anti-mosquito drive by Dhaka North City Corporation (DNCC).
The cabinet committee also allocated Tk 53,255,000 for buying 200 fogger machines, 150 hand-run machines and 40,000 litres insecticide (5% malathion) for controlling the two mosquito-borne diseases Dengue and Chikungunya.
According to Directorate General of Health Services (DGHS), 783 dengue patients were admitted to hospitals across the country in 24 hours till 8am yesterday, of whom 396 are in Dhaka.
The total number of dengue patients rose to 72,745. Among them, 41,838 are in Dhaka.