2 baby girls born in Khulna, Patuakhali named 'Bulbuli'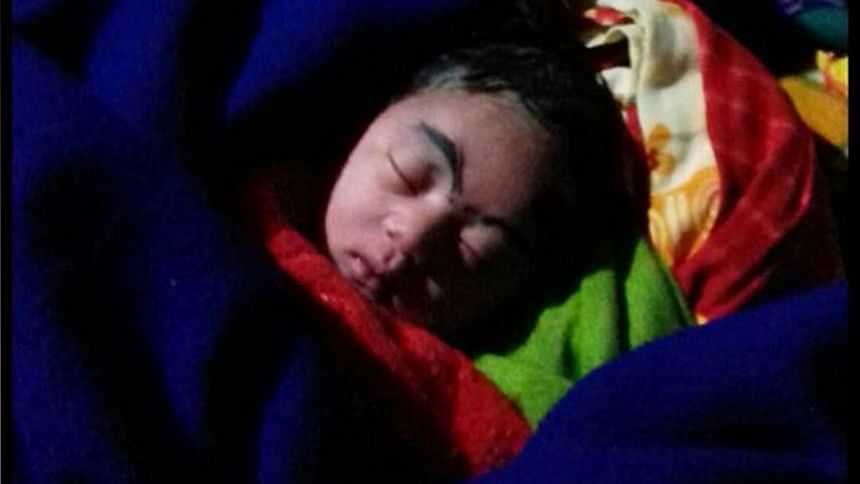 Two baby girls, who born at cyclone centres in Khulna and Patuakhali last night, have been named Bulbuli.
The parents of the newborn babies named their children keeping similarity with the cyclone 'Bulbul' as they were born on the night of the severe storm, reports our local correspondents.
In Khulna, Hanufa Begum gave birth to a baby girl last night at ATC Government Primary School, which was turned cyclone shelter for providing shelter to the people of the coastal area.
Later, the parent named their child Bulbuli, reports our Khulna correspondent.
Talking to the correspondent, Mongla Upazila Nirbahi Officer Md Rahat Mannan said Hanufa Begum, wife of Bayzid Sikdar of Mithakhali village, gave birth to the baby safely with the help of a midwife of upazila family planning office.
The condition of the mother and the baby is well now, the UNO said.
In Patuakhali, Humaira Begum gave birth to a baby girl at Nilgonj Abasion project when the cyclone storm Bulbul lashed the area last night. 
On information, neighbor Sahela Pervin brought the baby and the mother at her house on Mongolshu Road in Kalapara upazila town.
Both the newborn baby and her mother are well, Sahela Pervin, also headmaster of Nilgonj Government Primary School told our local correspondent. 
"We named the baby as 'Bulbuli Akhter alias Bonnya' as she was born during the cyclone Bulbul," Sahela Pervin said.
"We are very happy as my baby and wife are in well condition during the disaster," said Abul Kalam, father of the baby who is a worker at a decorator shop in the upazila.
Severe cyclonic storm 'Bulbul' completed crossing the West Bengal-Khulna coast near the Sundarbans around 5:00am on Sunday and weakened further into a deep depression over Bagerhat, Barishal and Patuakhali regions.
Around 764,000 people were evacuated from seven coastal districts to shelter centres on Saturday. The districts are Baterhat, Khulna, Satkhira, Barishal, Pirojpur, Barguna and Bhola.