New bus fare now effective from May 20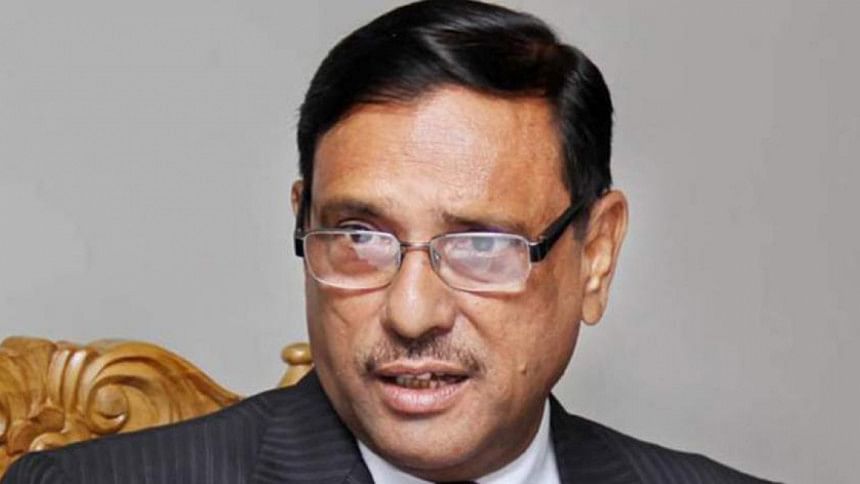 A day after the new bus fare was in effect, Road Transport and Bridges Minister Obaidul Quader today said the reduced fare will be implemented from May 20.
The Road Transport and Bridges Ministry on May 3, decided to reduce the fare by 3 paisa per kilometre in long-route buses, following the recent fuel oil price cut.
As per the government's decision, the revised fare came into effect from yesterday.
The minister announced the fresh date for implementation of the reduced fare while visiting Gabtoli bus terminal in Dhaka around 10:00am today.
READ More: Reduced bus fare comes into effect
He went to the terminal to see activities of a Bangladesh Road Transport Authority (BRTA) team formed to monitor the implementation of the new bus fare.
As per the new fare, a passenger will have to pay Tk 1.42 instead of Tk 1.45 for travelling each kilometre.
While visiting the terminal today, the minister also urged the transport owners and workers to withdraw their ongoing 48-hour strike in 21 districts of the country's south western region.
The strike began at 6:00am yesterday demanding withdrawal of two compensation cases filed against two bus operators, causing immense sufferings to passengers.
The lawsuits include the Tk 12 crore compensation case filed against owner and driver of Chuadanga 'Deluxe Paribahan' in connection with the road crash on Dhaka-Aricha highway on August 13, 2011 that left noted filmmaker Tareque Masud, media personality Mishuk Munier and three other people dead.
Besides, two cases were filed against Green Line Paribahan claiming Tk 131.7 million as compensation over the death of an Awami League leader, who died in a road crash by a bus in Sylhet on October 25, 2012.