Tribute pours in for liberation war martyrs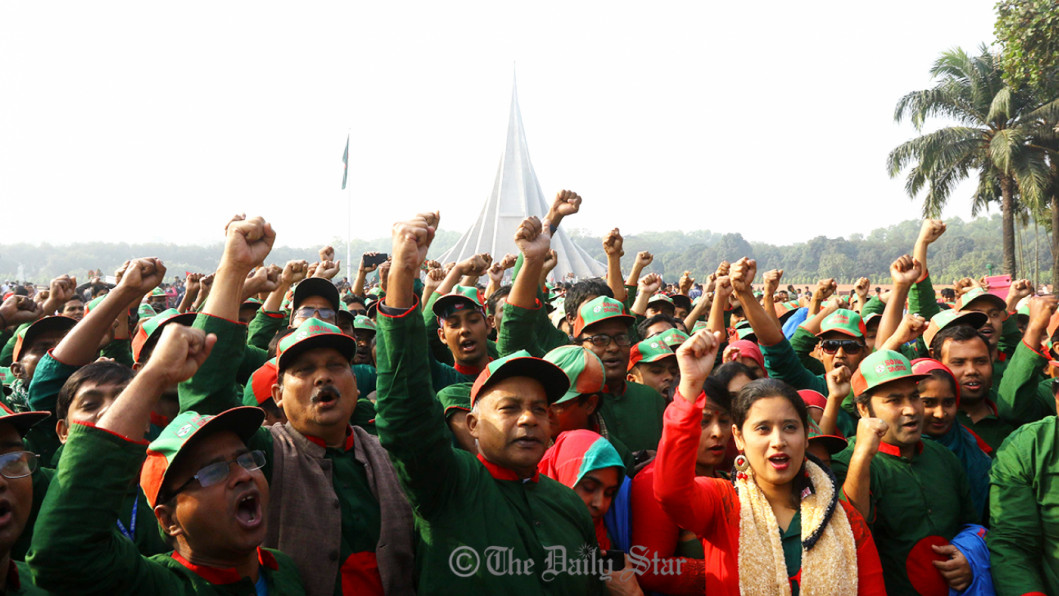 People all around are celebrating Victory Day, that was reaped through the bloodshed of 3 million people and nine months of hardship, in due solemnities.
The day began with President Abdul Hamid and Prime Minister Sheikh Hasina paying tributes to the Liberation War martyrs to begin the 45th Victory Day of Bangladesh.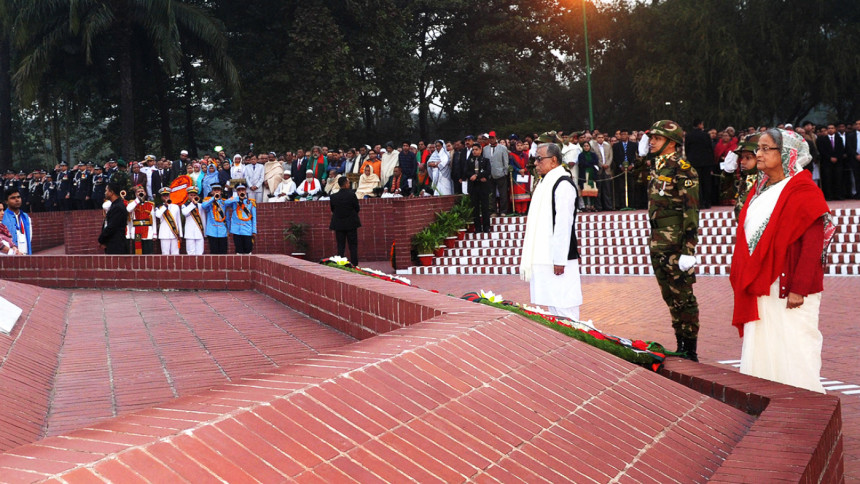 The president placed a wreath at the altar of National Mausoleum at 6:34am, adds UNB. He stood there in solemn silence as a token of respect for the martyrs.
He also signed the visitors' book kept on the premises of the National Mausoleum.
Prime Minister Sheikh Hasina followed with a colourful wreath at the base of the mausoleum. She also stood in solemn silence to pay respect for the martyrs.
A smart contingent plucked from Bangladesh Army, Bangladesh Navy and Bangladesh Air Force presented a state salute on the occasion when bugles played the last post.
Flanked by senior leaders of the party, Sheikh Hasina, also the Awami League president, laid another wreath at the National Memorial as the party chief.
The Speaker of the Jatiya Sangsad, the Chief Justice, ministers, the leader of the opposition, the chiefs of the three services, members of parliament, freedom fighters, diplomats and high civil and military officials were present.
Later in the day, BNP Chairperson Khaleda Zia accompanied her party men and placed her respect to the martyrs of Liberation War at National Mausoleum.