SCBA demands army deployment at Rohingya camps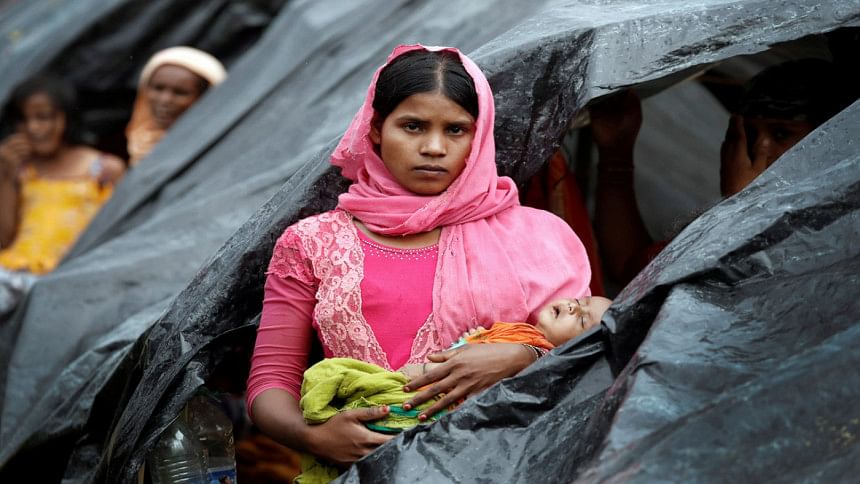 The Supreme Court Bar Association (SCBA) today demanded the government deploys army at the Rohingya refugee camps in Cox's bazaar for smooth distribution of relief items among them.
The Rohingya refugees, who have taken shelter in Bangladesh to escape persecution in Myanmar, are not getting food due to lack of coordination in relief activities, said SCBA President Zainul Abedin while presenting a written statement at a press conference organised by the SCBA auditorium today.
If army is deployed there, all Rohingya refugees will get relief materials equally in a disciplined way, the SCBA president said.
Advocate Zainul Abedin said more than 3.7 lakh Rohingyas have taken shelter in Bangladesh since August 25 and around 2 lakh Rohingya children are remaining in health risk.
The SCBA would distribute reliefs among Rohingya people after a team of the association will visit camps this week.
The world humanity has been seriously violated in Myanmar, the SCBA president said adding,"We want the Myanmar government to stop the brutal killing."
SCBA general secretary AM Mahbub Uddin Khokon also spoke at the press conference.