Boats capsize in Naf, 11 Rohingya bodies recovered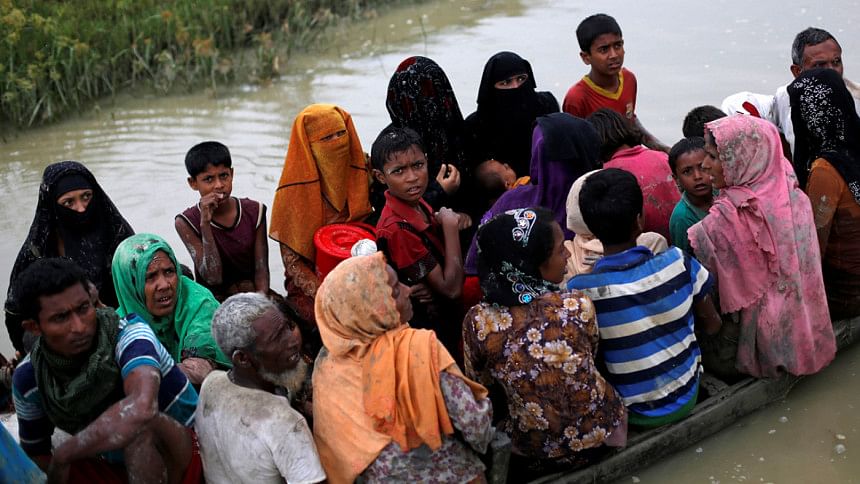 Eleven bodies of Rohingyas, who tried to enter Bangladesh following fresh violence in Rakhaine state of Myanmar, were recovered after two boats capsized in separate places in the Naf River today.
Read more: Rohingyas building new slum in Ukhia

Kanchan Kanti Das, inspector of Baharchhara police outpost under Teknaf Police Station, said two boats each carrying 20/25 Rohingyas capsized in Tulatali and Shahparir Dwip areas under Teknaf upazila between 4:00 am and 5:30 am.
Read more: The Myanmar Cauldron: Birth of Arsa

On information, police recovered the floating body of an 18-month-old baby from Bay of Bengal in Shamlapur area.

"Ten more bodies of Rohingyas were recovered in coastal areas of the Bay of Bengal stretching from Shahparir Dwip to Baharchhara union of Teknaf upazila," he added.