Nayek Razzak returns, finally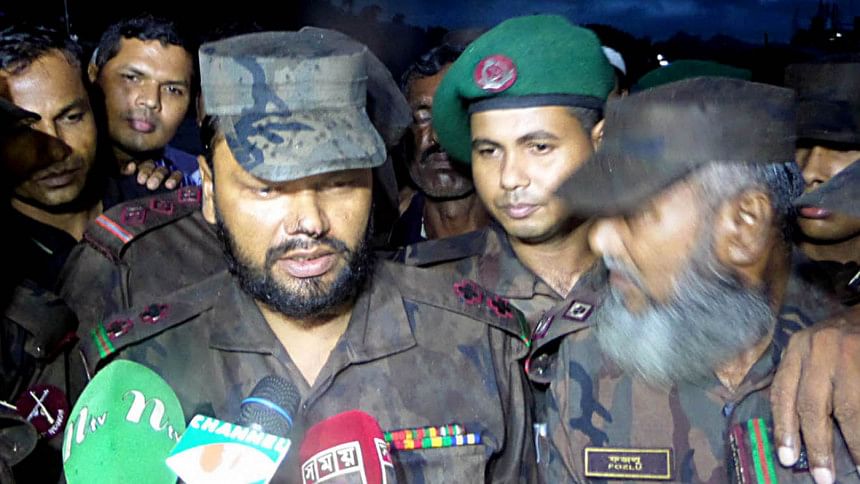 Abducted Border Guard Bangladesh Nayek Abdur Razzak reached Teknaf this evening with the BGB delegation that went to Myanmar to bring him back.
Razzak along with the seven-member BGB team reached Teknaf around 6:20pm, reports our local correspondent.
The Border Guard Police, Myanmar's border force, returned Razzak eight days after abducting him from Naf River in Cox's Bazar.
He was handed back to the BGB after a near five-hour meeting between the two parties, our Cox's Bazar correspondent reports quoting a BGB official.
"Nayek Razzak was handed over along with his ammunition," Maj Md Aminul Islam, additional director (operation) of Cox's Bazar's sector headquarter of BGB, said this afternoon.
The seven-man team of the BGB went to Myanmar's Maungdaw this morning for a flag meeting in this regard.
Meanwhile, BGB Director General Maj Gen Aziz Ahmed said the government and the BGB did not delay to bring Razzak back from Myanmar.
"It was not wise to make any hotheaded decision over returning Razzak. The government and the BGB were on the right path," he said while addressing a press briefing at the Pilkhana headquarters this afternoon.
Responding a query about bloodstained nose of Razzak, he said a BGP man bit Razzak's nose when he was being abducted from the Naf River.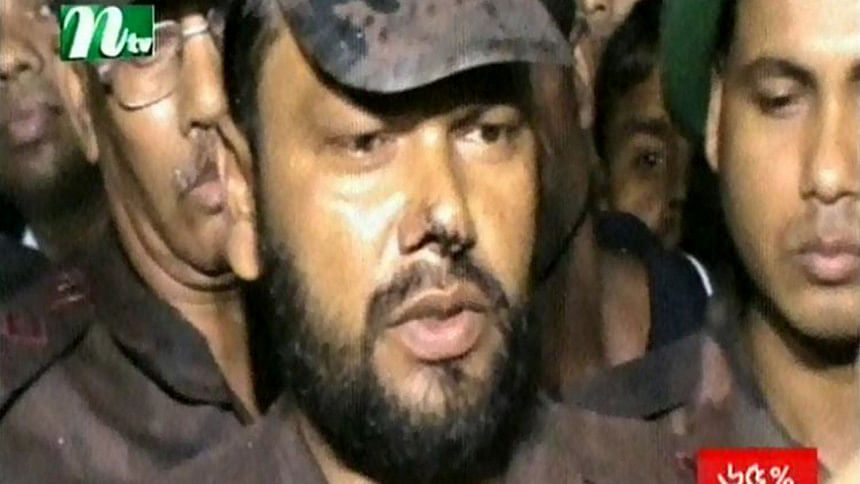 FAMILY RELIEVED, WANTS TO TALK
Tofazzal Hossain Tara, father of Nayek Razzak, was glued to the television since this morning hoping to get back his son, our Natore correspondent reports.
He said he was relieved to have heard the news of his son's release. Tara thanked the government for bringing him back and demanded that his son to be returned to the family as soon as possible.
Razzak's wife Asma Begum has pleaded to the authorities that she gets to talk to her husband at the least as soon as he steps on the soil of Bangladesh.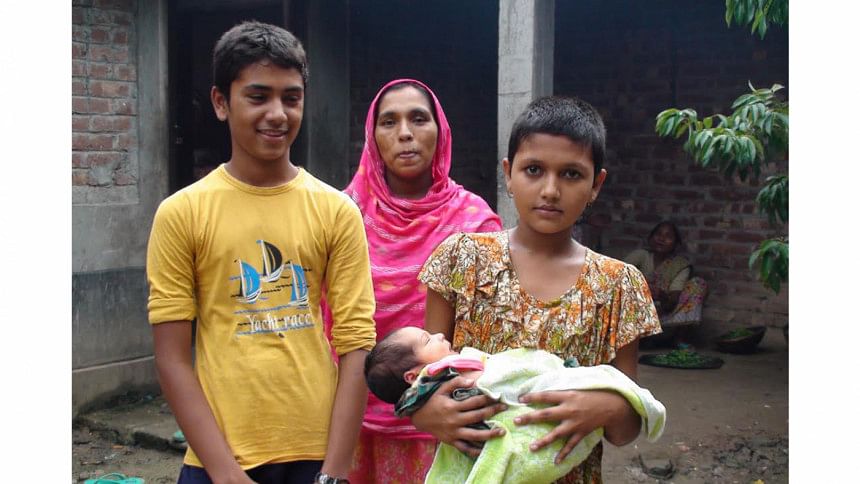 Meanwhile, also awaiting his return is his newborn son who is yet to see his father. The third child of the couple was born after Razzak was taken captive by Myanmar on June 17.
MEDICALLY SCRUTINISED
A seven-member delegation of BGB, led by commanding officer of the 42nd battalion Lt Col Abu Jar al Zahid, left Teknaf for Maungdaw on a trawler around 10:00am.
The meeting began around 10:30am and went on until 3:00pm, BGB official Maj Md Aminul said. The venue of the meeting was Dwan Nandihall and Myanmar border force was led by Lt Col Thihan of Border Guard Police (BGP)-2.
BGB's Medical Officer Maj Md Shah Alam, who was among the Bangladesh delegation, checked the physical condition of Nayek Razzak during the handover.
However, it could not be known whether he was physically assaulted.
Razzak was seen in a bloody state – blood pouring from his nose – in photos that emerged on the social media after his capture.
LONG-STALLED MEETING
Myanmar's BGP had shot one Bangladesh border guard trooper and taken captive Nayek Razzak in a canal near the Naf river along the border on June 17.
The incident drew widespread criticism and protests poured in by people from all walks of life – especially after BGB high-ups and the government said it was a matter of "misunderstanding".
Myanmar has been stalling Bangladesh's request for flag meeting for long. Once, they had told of conditional release of Nayek Razzak – if Bangladesh takes back 550 trafficking victims held from sea.
However, that offer did not specify any date or time. But, later Bangladesh's border force said Myanmar had spoken of Razzak's unconditional and "honourable" release.