Elephant tramples 2 Rohingyas to death in Cox's Bazar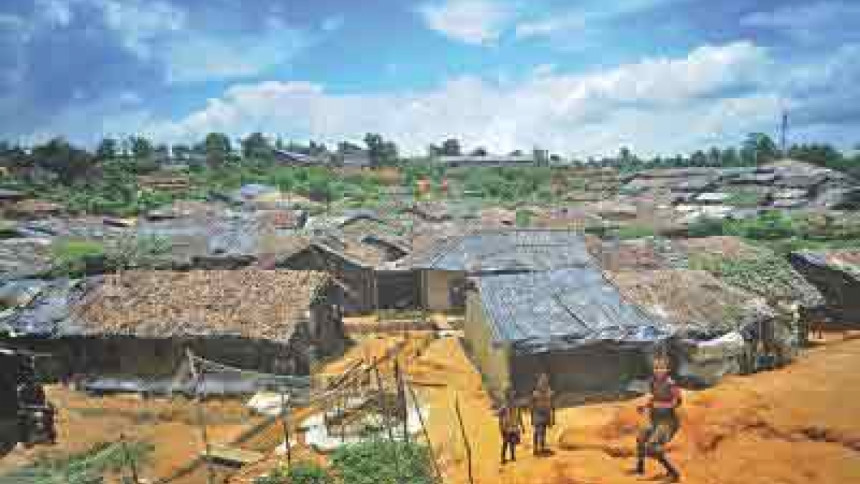 Two Rohingya refugees, including a child, were trampled to death and five others injured as a wild elephant was crossing through a region where refugee camps have been set up in Ukhia upazila of Cox's Bazar early today.
A wild elephant was trying to cross the Madhurchhara Rohingya camp in Kutubpalong around 5:00am when the incident occurred, Ukhia Police Station Officer-in-Charge (investigation) M Kai Kislu told The Daily Star.
The deceased were identified are Shamsul Alam, 55, and two-year-old Shahidul Alam, the OC said.
The refugees have recently entered Bangladesh and took shelter in the camps to escape persecution by Myanmar's military forces in the Rakhine state of Myanmar.
The injured were taken to a local hospital.
In a survey published by the International Union for Conservation of Nature (IUCN) on March 21, 2017, the total number of resident wild elephants were investigated in Bangladesh. It gave an official estimate of 268 elephants, all residing in south-eastern forest areas of the country.
This initiative also mapped out the routes elephants follow around the year and managed to mark 12 crucial small passages, known as elephant corridors, which they use to travel between forests.
The study has also pointed out 57 elephant crossing-points on the international borders with India and Myanmar.