Monkey rescued from Sreemangal resort
A rhesus monkey is rescued from a luxurious hotel in Sreemangal resort of Moulvibazar and the owner of the resort is fined Tk 20,000 after the recovery.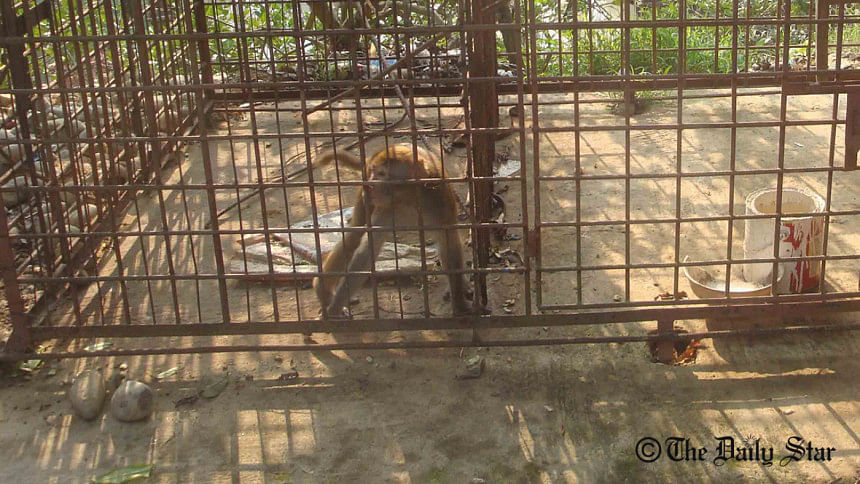 A rhesus monkey was rescued today from a luxurious resort in Sreemangal of Moulvibazar. The owner of the resort was fined Tk 20,000 after the recovery.
A mobile court, led by Assistant Commissioner Biswajit Kumar Paul, raided Lemon Garden Resort this afternoon and rescued the animal.
The resort owner Salim Mia illegally kept the primate in a cage to entertain tourists, our Moulvibazar correspondent reports quoting Tabibur Rahman, assistant conservator of forests (ACF) of Wildlife Management department.
The monkey, of rhesus macaque species, would be released soon, he added.
According to the Bangladesh Wildlife (Protection and Safety) Act 2012, trapping, selling, buying, consuming or caging wild animals is a punishable offence.