'Punish money launderers staying in Canada'
Bangladeshi expats demand at human chain in Toronto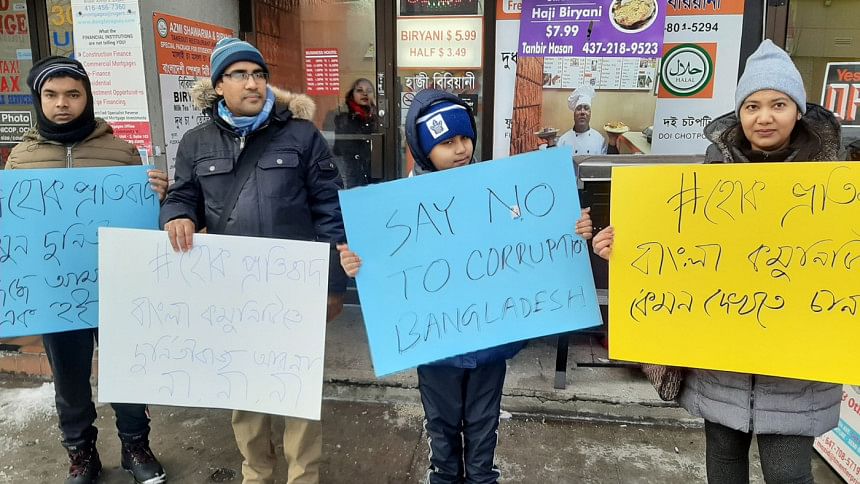 Bangladeshi expats staged a demonstration in Canada's Toronto, demanding punishment for those involved in laundering money from Bangladesh to the North American country.
Defying severe cold and holding placards and posters, the expats formed the human chain on Sunday evening [local time] at Danforth, reports Channel i Online.
Protesting money laundering from Bangladesh Bank and other financial institutions, they urged the Canadian government to take legal action against the money launderers who are currently living in that country, the report said.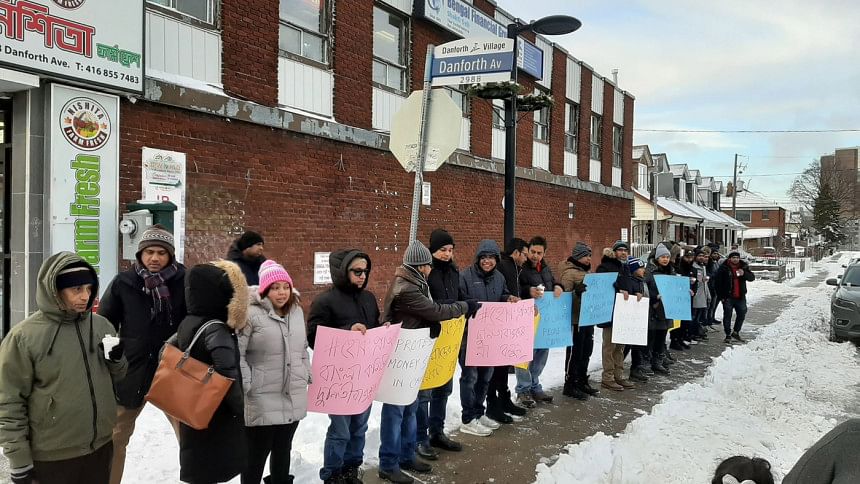 The protesters staged the demonstration following several reports published in Bangladeshi newspapers.
They also called upon everyone to boycott and wage a social movement against the money launderers.
Awami League's Ontario unit expressed solidarity with them and also attended the programme.